This year my smoothie obsession has definitely evolved. I've been more adventurous with adding new flavours and superfoods along with loads of all kinds of greens; from celery to arugula. I have to say though that this Ultimate Breakfast Smoothie is one that I keep going back to. It keeps me full longer, it's packed with fibre, healthy fats, and antioxidants and the best part is, it tastes delicious!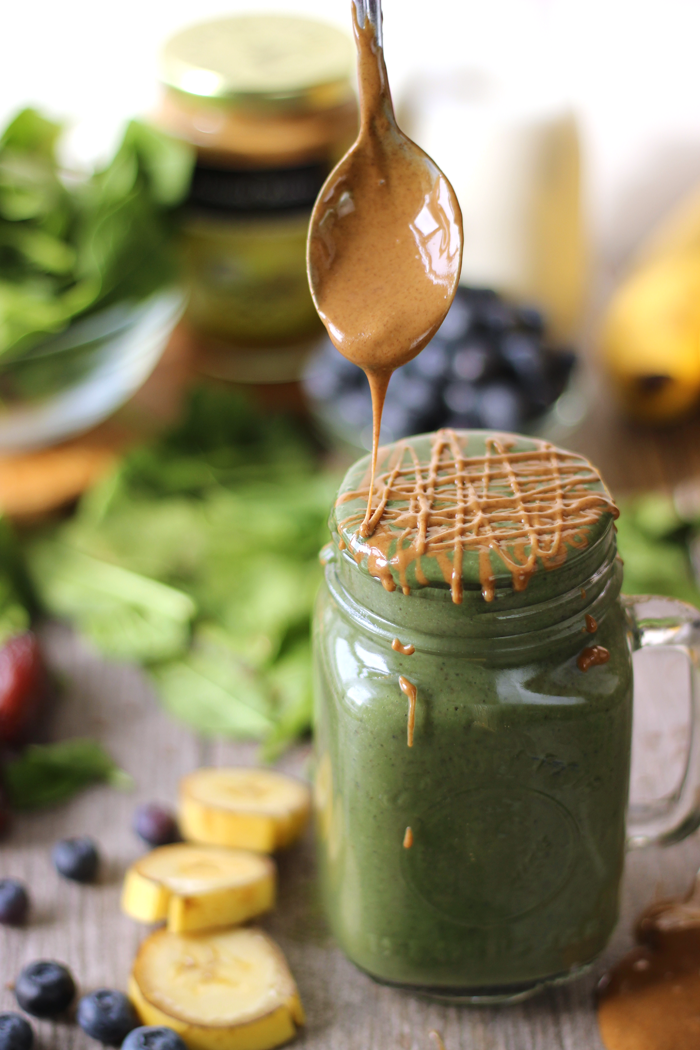 The very first green smoothie I ever had was made by my roommate in college. It was a combination of romaine lettuce, wild blueberries, banana and water. At the time, I thought he was crazy for adding greens to a sweet breakfast smoothie but he swore that the banana and berries over-powered the greens and I wouldn't even know they were there. This was literally where my green smoothie obsession started and I don't even know if he knows the impact he made on my breakfasts! The idea of adding greens into my smoothie and not even tasting them was mind blowing for me and I was forever hooked…that being said, I feel like this Ultimate Breakfast Smoothie is a bit nostalgic for me, keeping tradition with blueberries and banana as a base. I've come a far way since then, and now sometimes I couldn't even tell you what's in my smoothie all in one breath!
If you're still not convinced that leafy greens and smoothies are a pair, then seriously try this smoothie recipe and it will change your mind, and your breakfasts forever.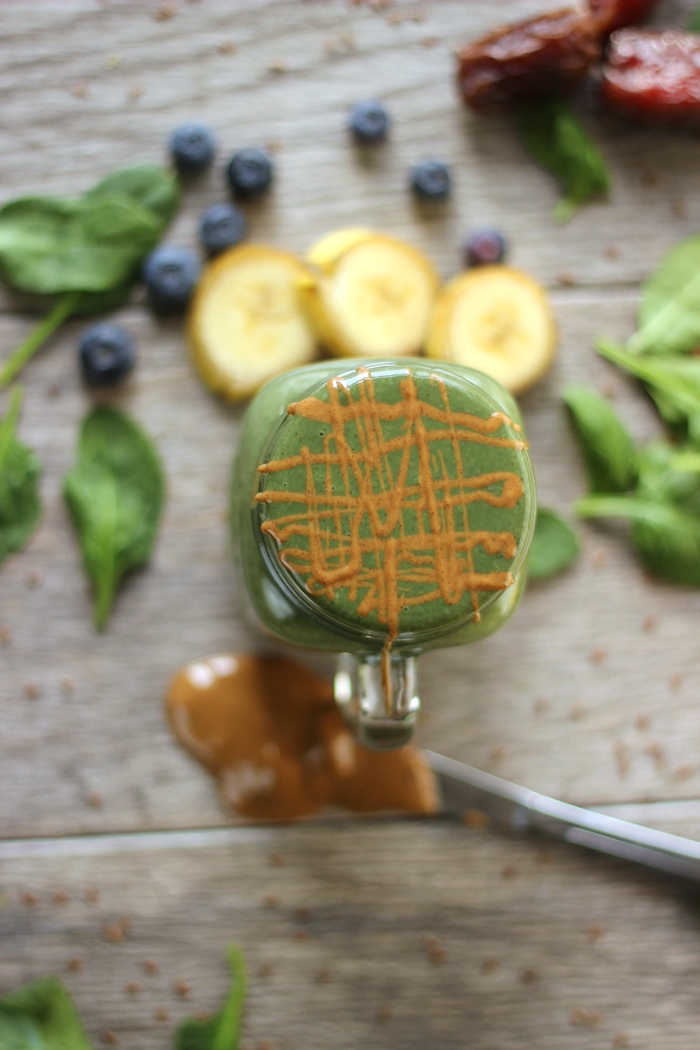 Did I mention that the best part about smoothies is that they take only minutes to prep and blend in the mornings, and they travel well in a to-go cup or Mason jar? I'm actually sipping on a tall green smoothie as I type this blogpost on the train heading to my daytime job.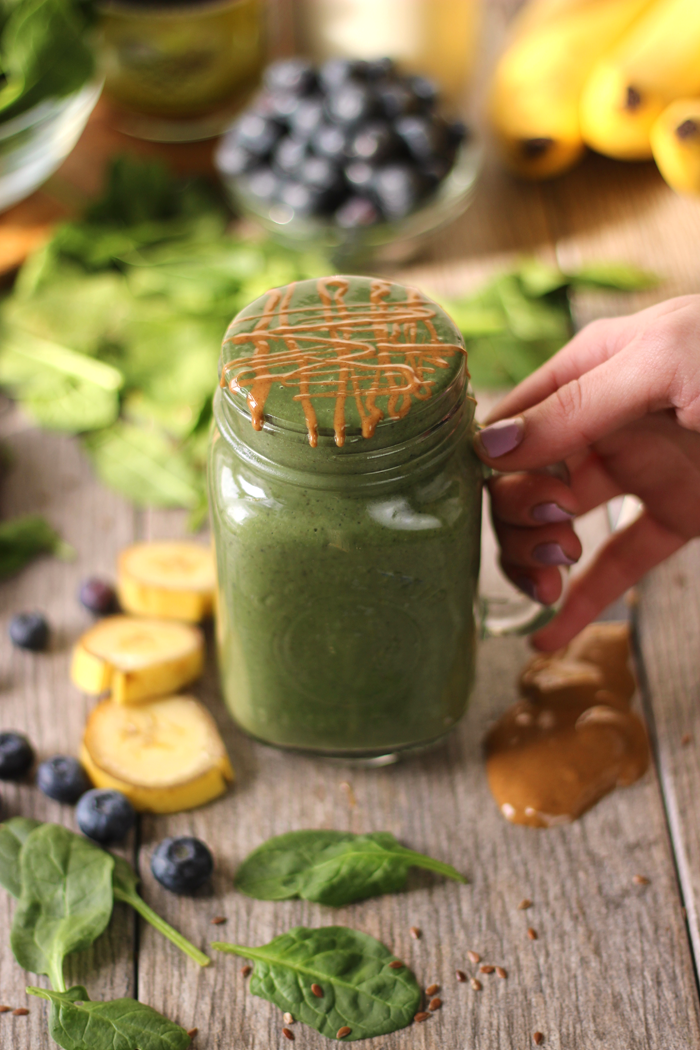 I hope that I can inspire you to put some green in your smoothies the way my roommate did for me.  They are definitely the way to go and your body and mind will love you for it.
Recipe
The Ultimate Breakfast Smoothie
An ultimate breakfast smoothie consisting of a mix of superfoods, greens and fresh fruit.
Ingredients
1

cup

frozen wild blueberries

1

ripe banana

fresh or frozen

2

cups

baby spinach

1

tbsp

flax seeds

1

tbsp

almond butter

1

tbsp

hemp oil

1

tsp

Hawaiian spirulina

1

cup

filtered water

½

cup

unsweetened almond milk
Print Recipe
Save Recipe
Directions
Starting with your liquids at the bottom, add all the ingredients into a high speed blender and blend until smooth.

Serve right away in a tall glass or Mason jar and enjoy!
*If you dont want to use banana you could sub it for frozen mango.
*For the liquid you could sub for any nut or seed milk or simply just use straight water.
*All superfoods are optional but take this smoothie to the next level.
similar recipes