As you may or may not know… Breakfast is my favourite meal of the day and if I can eat breakfast food for lunch and dinner, you can bet that I will. One of my favourite combinations is avocado and eggs and they both happen to be great breakfasty foods. This is definitely a recipe that I would make when I have a little bit more time in the morning and can enjoy a nice morning meal sitting down.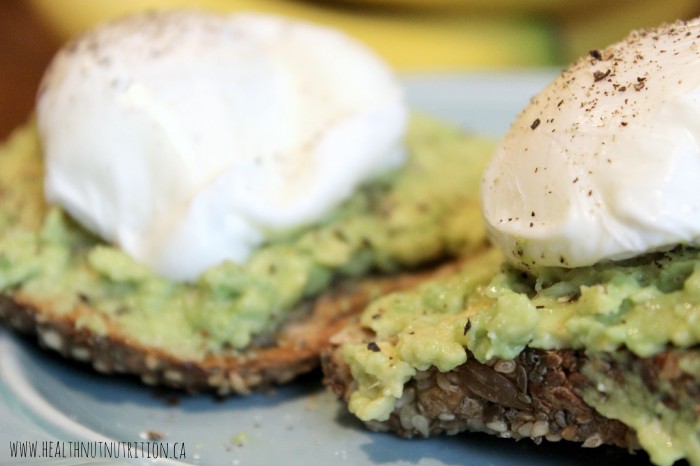 I've been loving Ezekiel bread for a while now. It's a sprouted grain bread that is a lot easier to digest than other grains. Even though I find that white and whole wheat flours still bother my stomach, sprouted bread does not. When you eat sprouted grains they are already partially broken down making it easier for your body to process.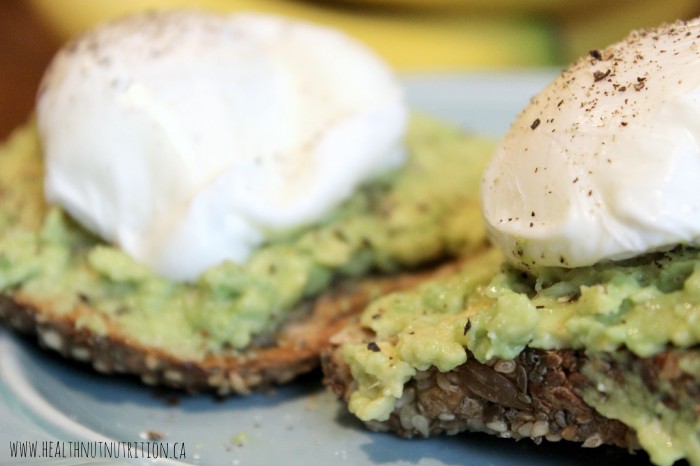 Avocado & Egg Toast | Healthy Breakfast Recipe
2014-07-12 17:36:36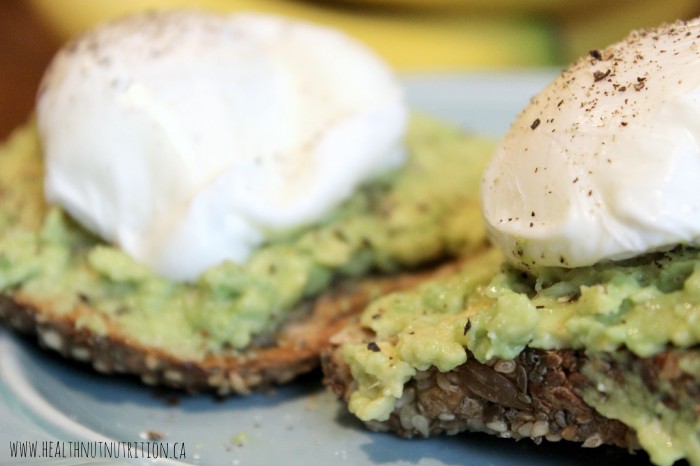 Serves 1
Ingredients
1 ripe avocado
2 organic free range eggs
2 slices of Ezekiel toast
1 tsp. earth balance spread
salt and pepper to taste
Instructions
First you'll want to cook your eggs in boiling water until they are softly poached.
Pop your bread into the toaster and toast until golden brown. Once toasted, go ahead and spread your earth balance spread (you can skip this part as the avocado is very buttery)
Mash up your avocado using a fork and then spread on top of your buttered Ezekiel toast.
Finally, top your avocado toast with the poached eggs and grind some fresh ground pepper and sea salt.
Enjoy!
Healthnut Nutrition https://www.healthnutnutrition.ca/
I hope you enjoy this super simple healthy breakfast recipe!