Our Pregnancy Announcement Photoshoot! Choosing outfits, styling, and location. Inspiration for planning your baby announcement photoshoot.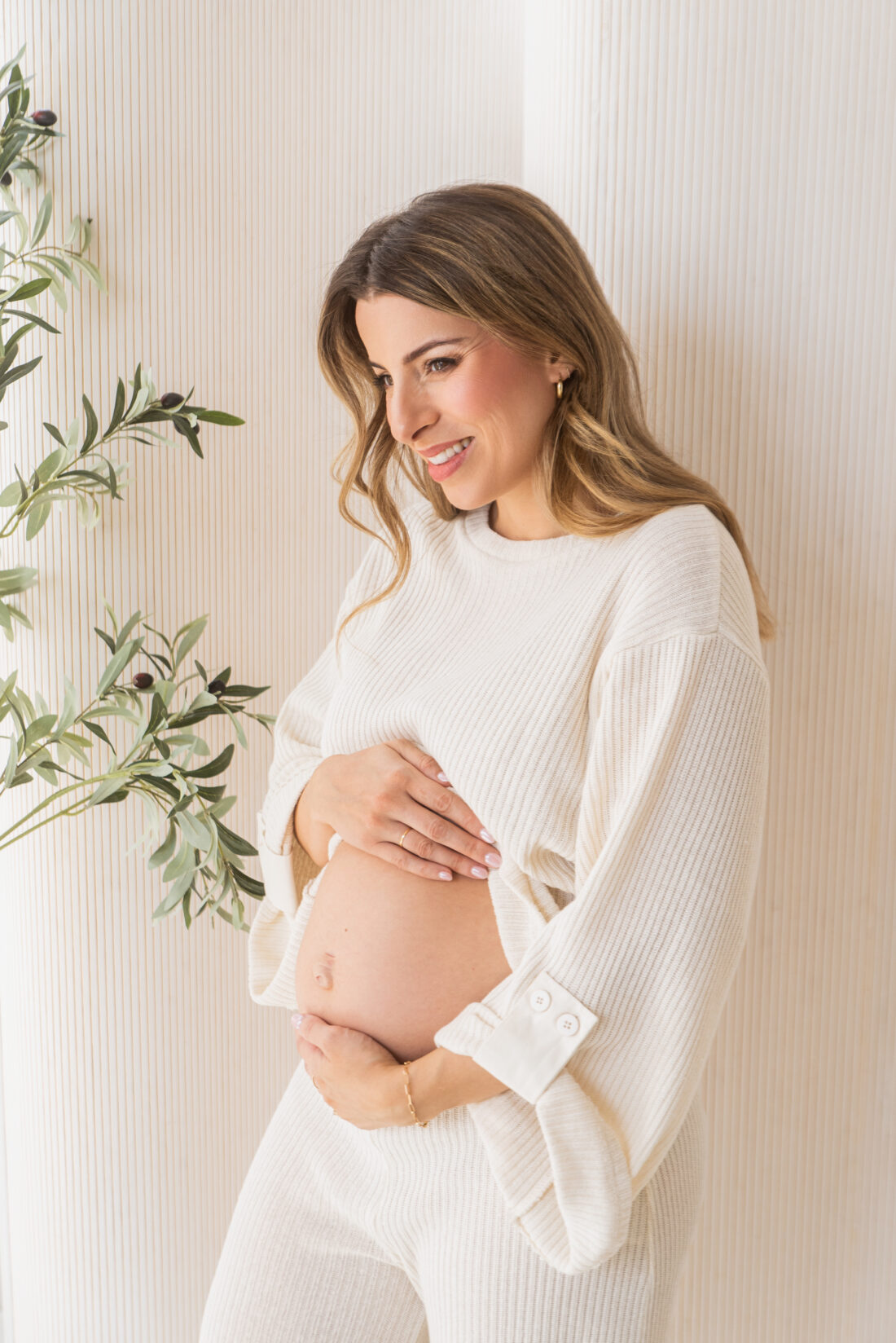 I am so excited to share some of my favourite shots from our baby announcement photoshoot that we did last month! This is a small look into our photoshoot because there are so many gorgeous photos, and it's hard to choose favourites. That being said, I shared an entire behind-the-scenes vlog and get ready with me over on my YouTube Channel.
I recommend creating a mood board of inspirational images. Doing this helped me pick out the outfits and express to the photographer the types of photos that I loved. Below is my mood board for this photoshoot.
We booked a local studio, Mint Studios, and decided to take pictures in two different rooms, the Salon and the Sanctuary; these rooms perfectly fit my neutral mood vision. Our photographer Mollie @molliepie was amazing and captured some beautiful candid shots.
The Salon is a monochromatic living room that is simple and chic.
The Sanctuary is a stunning and tranquil bathroom in natural stone colours inspired by the luxury Balinese spas.
Outfit Details
I love this cream set that I purchased from Zara. The sleeves made a perfect ascent on the side, with my belly showing. We went for lots of neutrals, creams and whites for this shoot.
Sage wore a cream dress with lace feather details from Zara.
We can't wait to meet the baby in a few months! I hope this helped inspire you on your baby announcement. Comment below on ways you've told friends and family you were expecting.
If you're looking for more inspiration, I wrote a blog about my Outdoor Boho Maternity Photoshoot from my first pregnancy.