Whether your little one is ready to move on from purees or you're skipping purees altogether, these 18 finger foods for baby are perfect for the next stage in their eating adventure.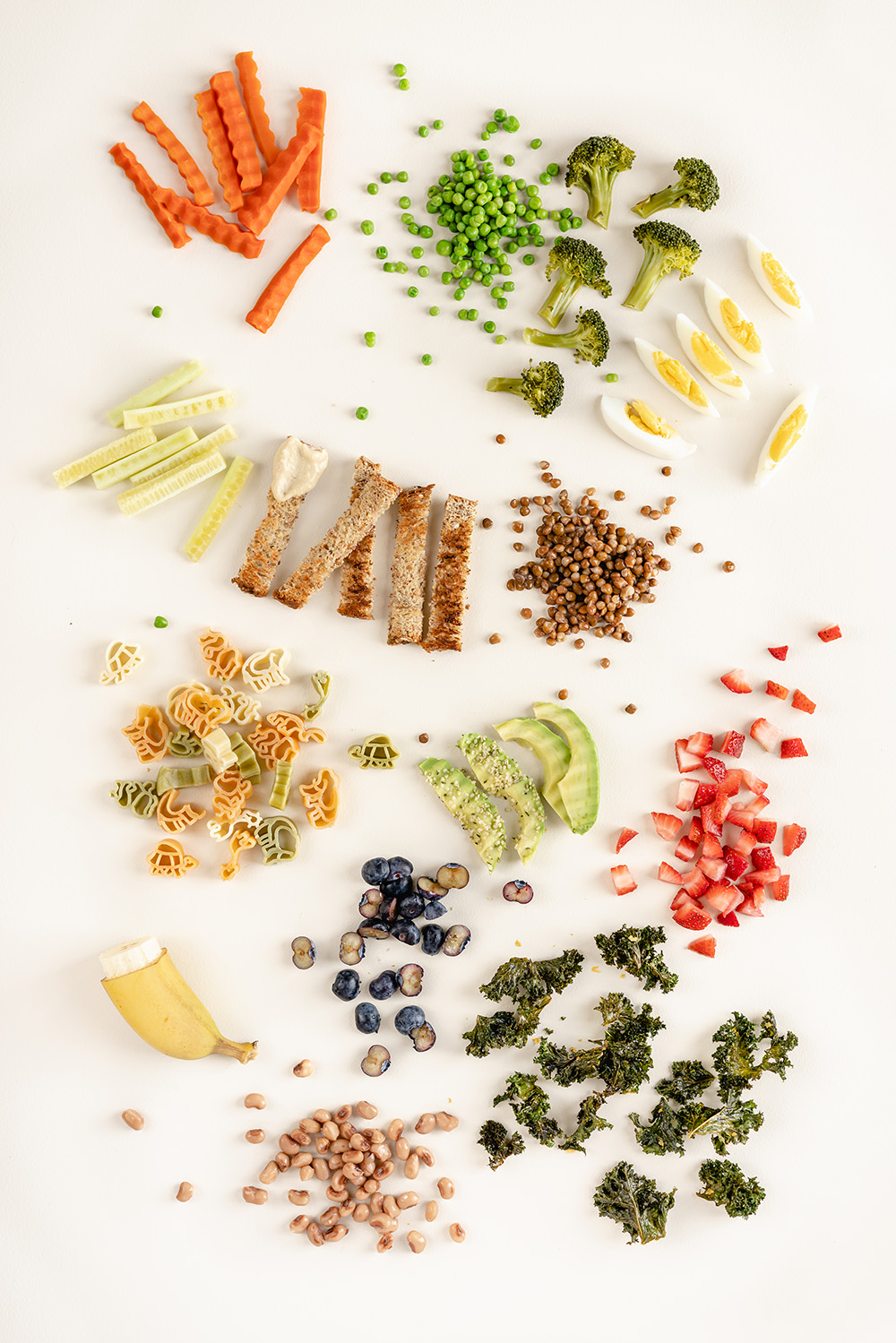 When you think finger foods for baby, your mind may instantly go to store-bought snacks. But there are so many simple healthy foods that are the perfect shape and texture for baby fingers to easily pick up and
practice their pincer grasp. Maybe you're pursuing baby led weaning, or perhaps you're getting ready to move your little one on from purees, or maybe you're doing a mix, like we did! Either way, I hope these tips will be helpful to you! 
Don't forget to pre-order the Baby HealthNut Cookbook, which is jam packed with recipes for your little one, from their very first eats to a healthy smash cake to enjoy on their birthday!
When to start finger foods
It will totally depend on your baby and which stage of their development they're at. Some parents choose to go straight to finger foods, whereas other parents prefer to wait until their little ones have mastered purees. There's no right or wrong way. You just need to take the lead from your baby. For us, we decided to feed our daughter Sage thicker purees first in the form of preloaded spoons because we just felt more confident in it. I took an amazing online course (use discount code SAGEEATS for 15% off) which massively helped me to come to the right decision for Sage and us as new parents. 
A good way to know your baby is ready for finger foods is to look at their fine motor skills. Your baby should be able to pick things up and bring them to their mouth, and should be beginning to work on their pincer grasp. This is where they begin picking smaller objects up between their index finger and thumb. They should also be able to sit unassisted, have good head control and show an interest in food.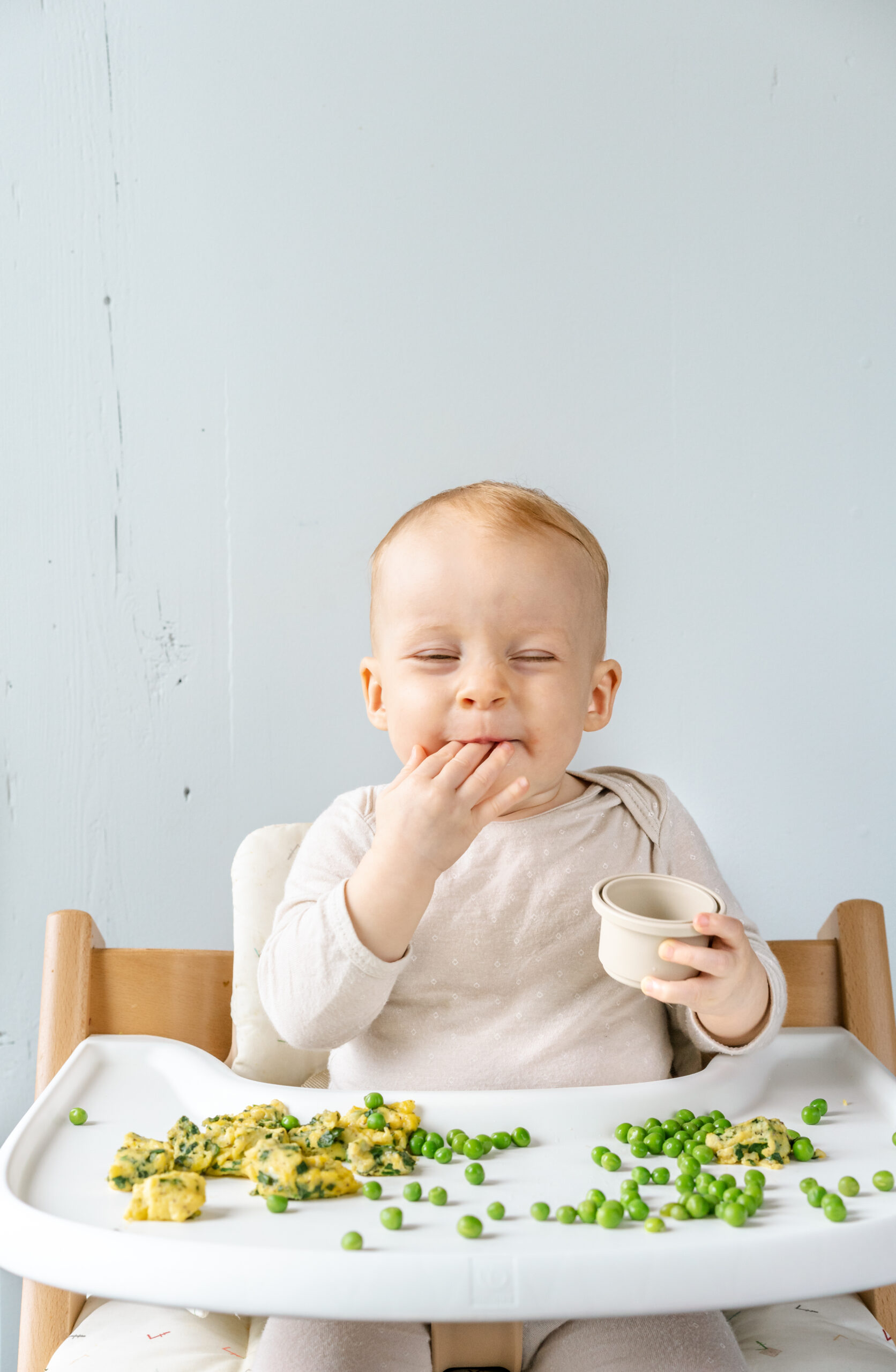 Top tips for introducing finger foods to baby
Keep it simple. Only introduce 1-3 new finger foods at a time, so that you can keep an eye out for any allergies or intolerances. You also want to avoid putting too much on the plate or tray at once. Too much food can be overwhelming for a newbie eater.

Start with soft foods. Think ripe fruits and soft-cooked veggies like ripe avocado, steamed sweet potato and banana. Cook foods so they are soft and you can squash them gently between your thumb and index finger, but not so soft that the food turns into mush within seconds.

Chop foods into bigger pieces to begin with. Baby's pincer grasp will still be developing at this stage, so really small bits of food can be tricky for them to pick up. Cutting foods into larger pieces also helps reduce the risk of choking. For extra confidence, you can take an

online baby CPR course

(use code HEALTHNUT20 for 20% off)

Add extra texture to finger foods. Using a

crinkle cutter like this

can really help to add extra texture to slippery foods like avocado, which will make it easier for your little one to pick them up. I also like to sprinkle them with hemp hearts for even more texture, and of course a nutritional boost!
Top finger foods for baby
Here are some fun, Sage-approved ideas you can try out with your little ones!
Steamed carrot sticks

Steamed peas

Boiled egg

Steamed broccoli florets

Cucumber middles

Buttered toast sticks

Cooked lentils

Avocado

Strawberries

Banana

Stewed blueberries

Kale chips (recipe in

The Baby HealthNut Cookbook

)

Cooked soft beans (black eyed peas, black beans and white kidney beans are great)

Grated non salty cheese (white cheddar)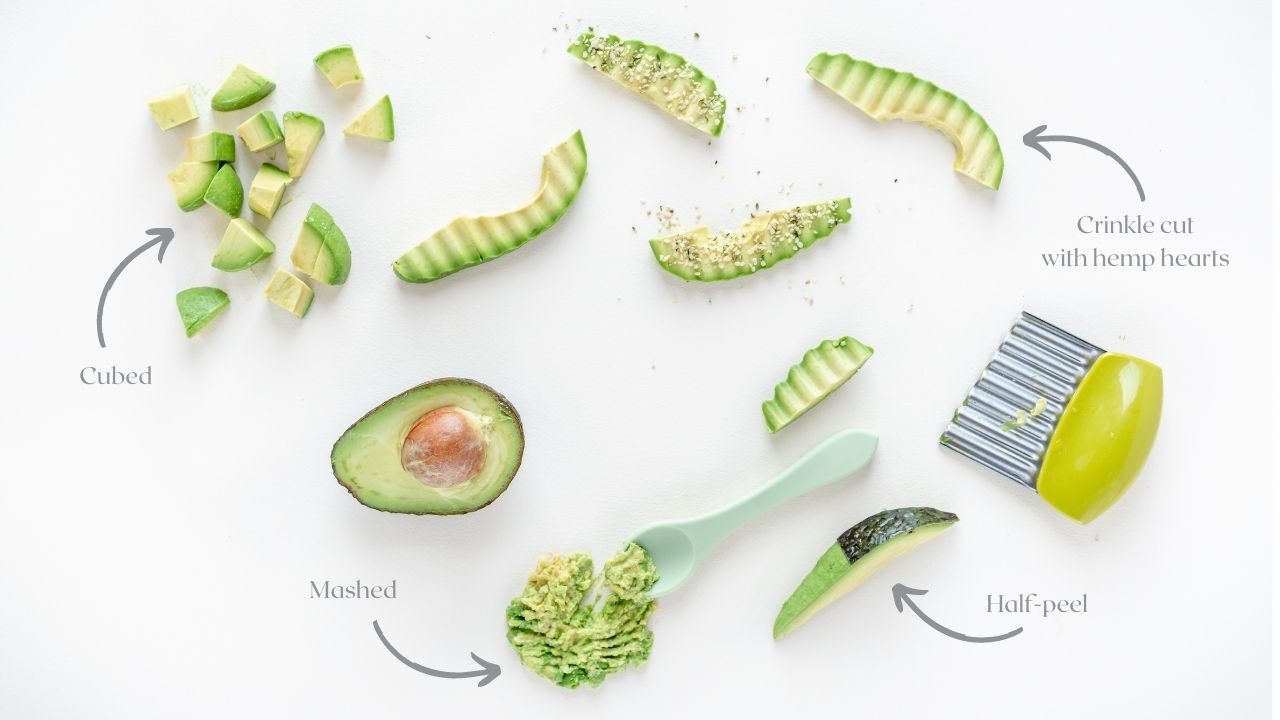 As your little one develops their chewing skills you can start experimenting with serving the same foods in new ways to support and encourage their development process. Try serving avocado cubed, or sliced with half the peel left on for extra grip.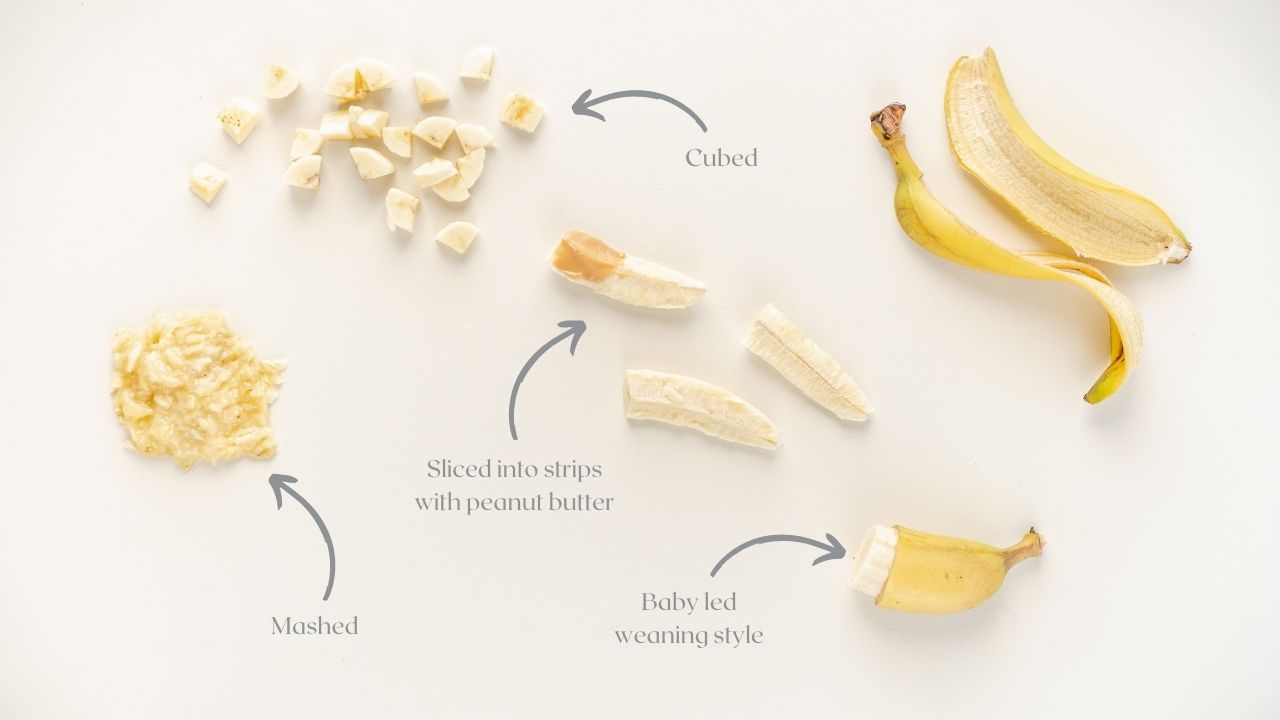 With banana, you could slice into long strips with a little natural peanut butter, or cut in half with a peel handle baby-led-weaning style. You could also start trying them with dips like my Zucchini Edamame Hummus and make them a mini charcuterie board!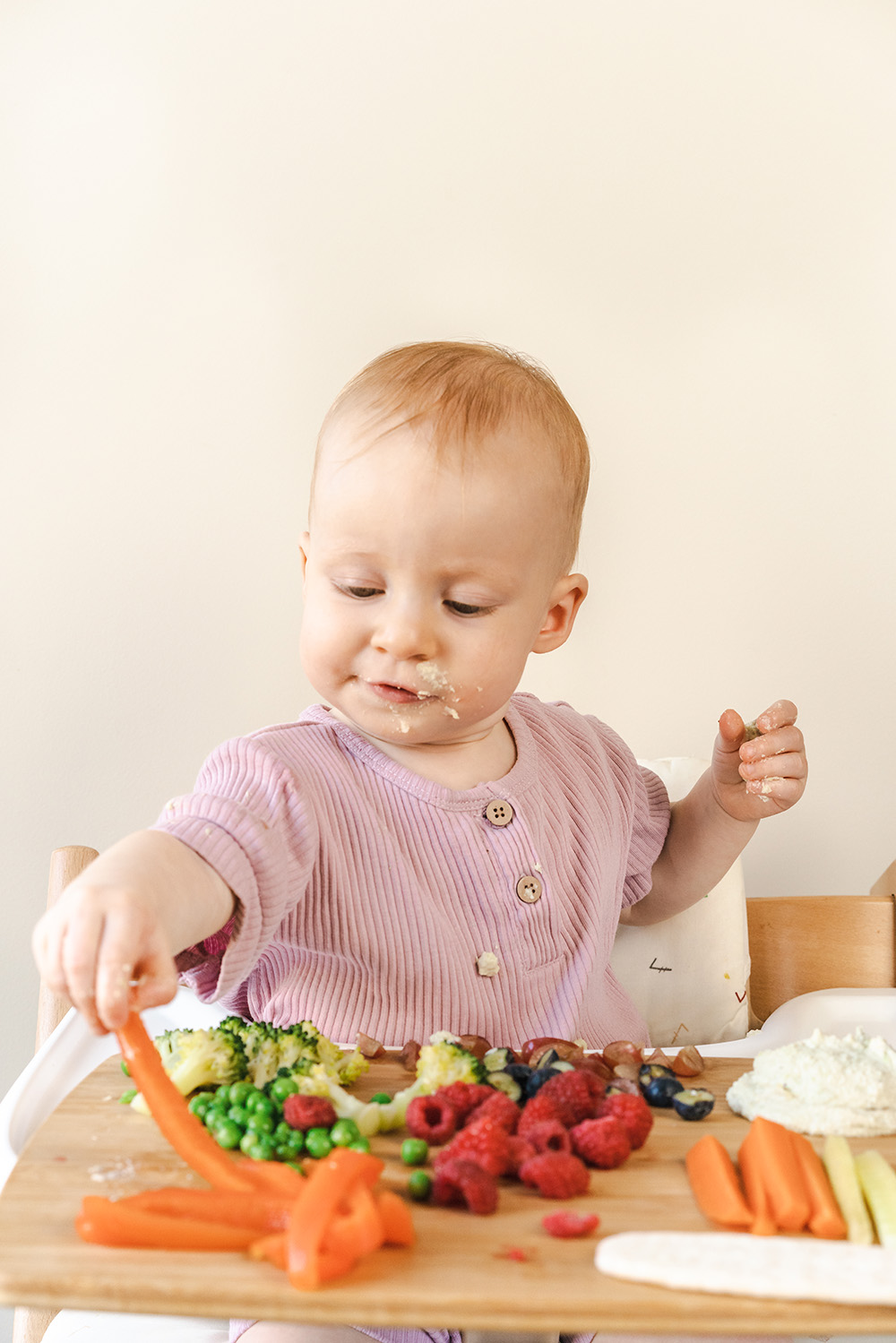 So those are my top fingers foods for baby! I'm always on the lookout for more ideas, so please do let me know your baby's favourites in the comments below!
If you're looking for more baby food content, be sure to check out my ultimate guide to introducing your baby to solids!