I've got an amazing healthy detox Chia Seed drink to share with you all and it's super easy to make! If you're like me and all you drink is water and tea half the time, then you'll be happy to know that chia seeds will help spruce up your average drink! I hope you enjoy this detox drink recipe as much as I have been!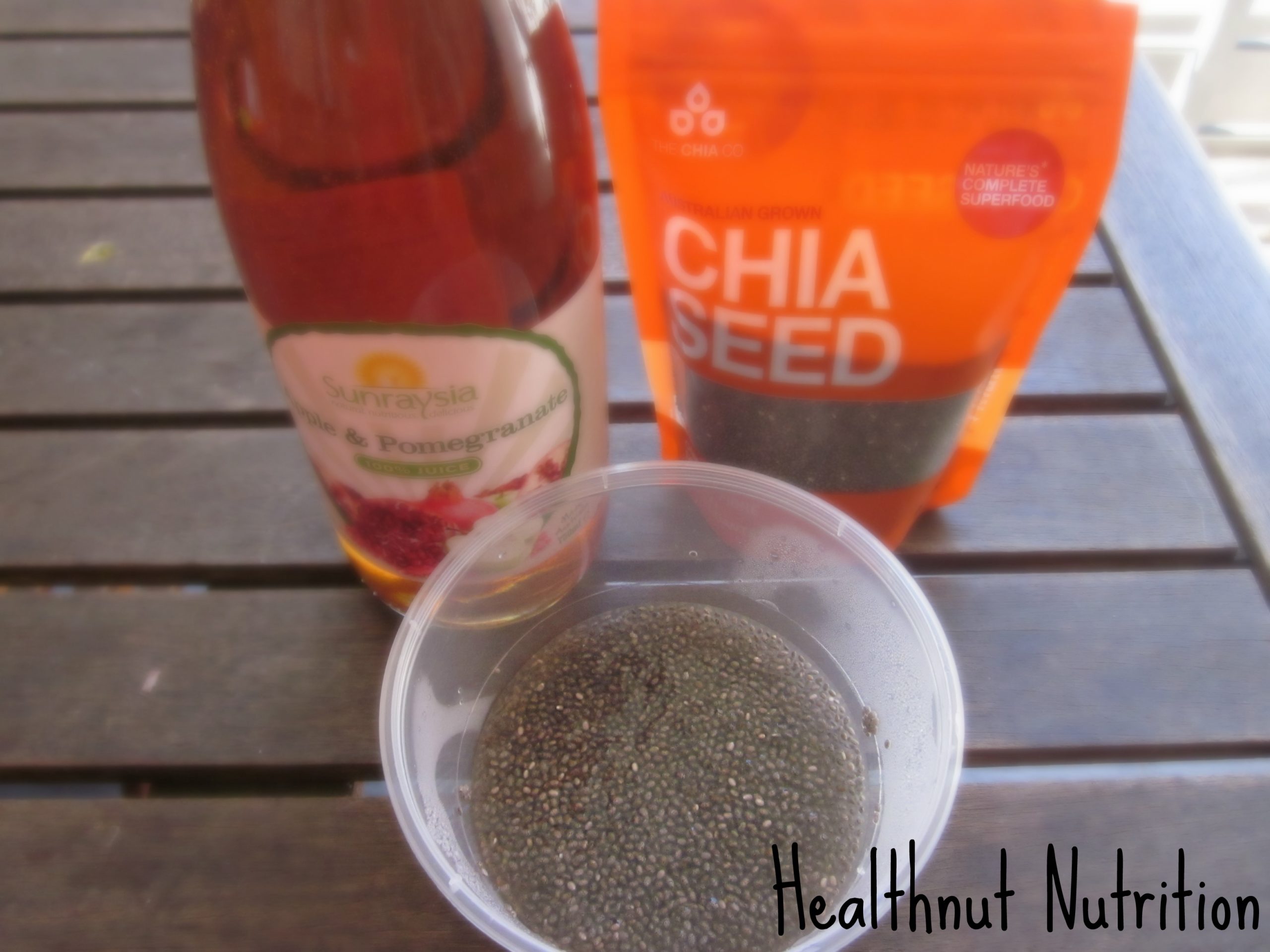 Background on Chia Seeds: The name "Chia" actually comes from the Mayan word for "Strong". Chia Seeds were an important staple for the Aztec and Mayan diets and would help sustain their warriors for a long days journey with just one handful…Crazy isn't it! Why Chia Seeds are amazing for you? Well first off their fun to eat because they provide a crunch to your oatmeal, smoothies etc. or you can soak them to make them a jelly consistency which is kind of like a healthy version of bubble tea when added to drinks. Now for the health facts… Chia Seeds are a Superfood because they are high in antioxidants, dietary fiber, healthy omega 3's, and protein! Did you know that Chia Seeds have more omega 3 oils than flax seeds? They also last longer because they are super high in antioxidants that they preserve themselves and you don't have to grind them up to absorb the omega oils just eat them whole! And because they create a gelatinous effect when added to water or digested they cleanse your insides by collecting toxins on their way out! This is why Chia Seeds are an amazing detox and weight loss food.
Chia Seed Detox Drink
Ingredients:
2-3 Tbsp. Chia Seeds
2 Cups Organic Juice
2 Cups or more of filtered water
A medium size bowl
A large glass or BPA Free bottle
How To:
Add your Chia Seeds to your bowl and slowly start to add 1/2- 3/4 cup of warm water while stirring until the Chia Seeds have absorbed all the water.
Next place in your fridge overnight to really get that "gelatin" effect.
Next, in your large water bottle take as many spoonfuls of the soaked Chia Seeds as you like and then add in your juice and water to dilute the pure fruit juice. This recipe is great because you can adjust it to your taste buds and add as many or as little Chia Seeds as you'd like depending on how you like the texture.
Shake everything up and enjoy! I hope you are addicted to this chia seed detox drink as I am!
What else can I use Chia Seeds for?

Chia seeds a very light nutty taste so they will compliment almost any dish you add them to. I enjoy mine in oatmeal, cereal, yogurt, baked goodies and even in hot savoury dishes! You can also make a natural healthy jello or pudding which I will have an upcoming recipe for.
Thanks for stopping by, please give this post a THUMBS UP! if you found it helpful:)

Related articles: