A creamy dreamy healthy cinnamon rice pudding made with soy milk and honey to make it both dairy free and sugar free.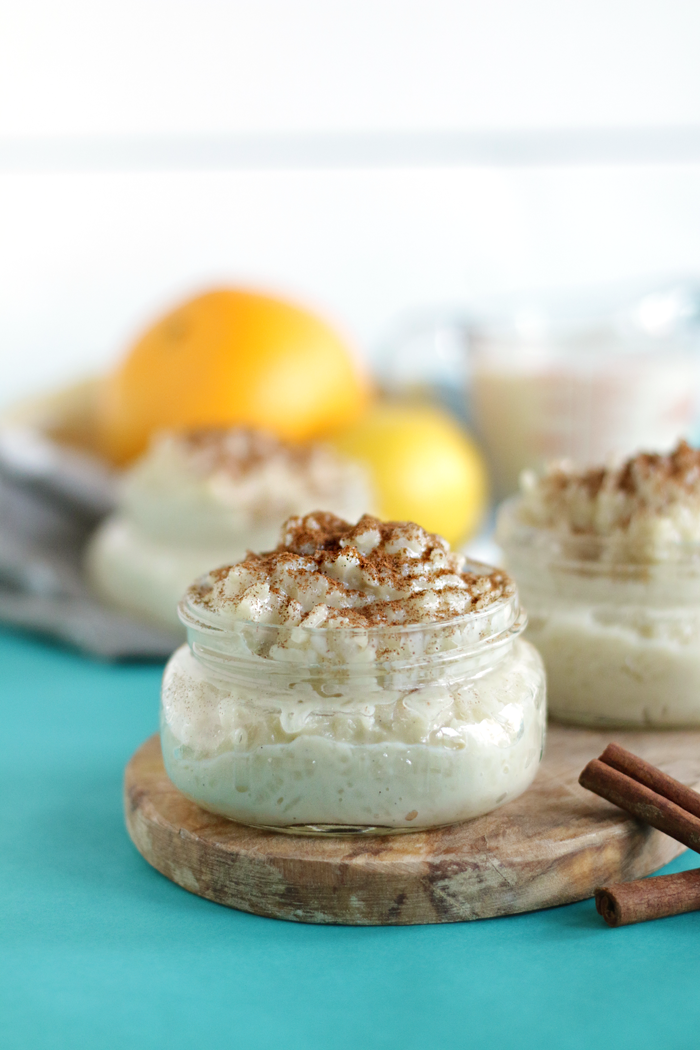 Ever since I was a little girl I've been enjoying my grandmas rice pudding recipe warm straight off the stovetop served with a healthy dose of sprinkled cinnamon on top. To this day I only like my grandmas or should I say vovo's recipe because homemade just can't compare to store bought.
Funny story is that my grandparents are retired in Portugal now, so I actually had to call up my vovo to get her famous rice pudding recipe. I then of course healthified a couple of ingredients! But its basically still the exact recipe because some things you just don't mess with.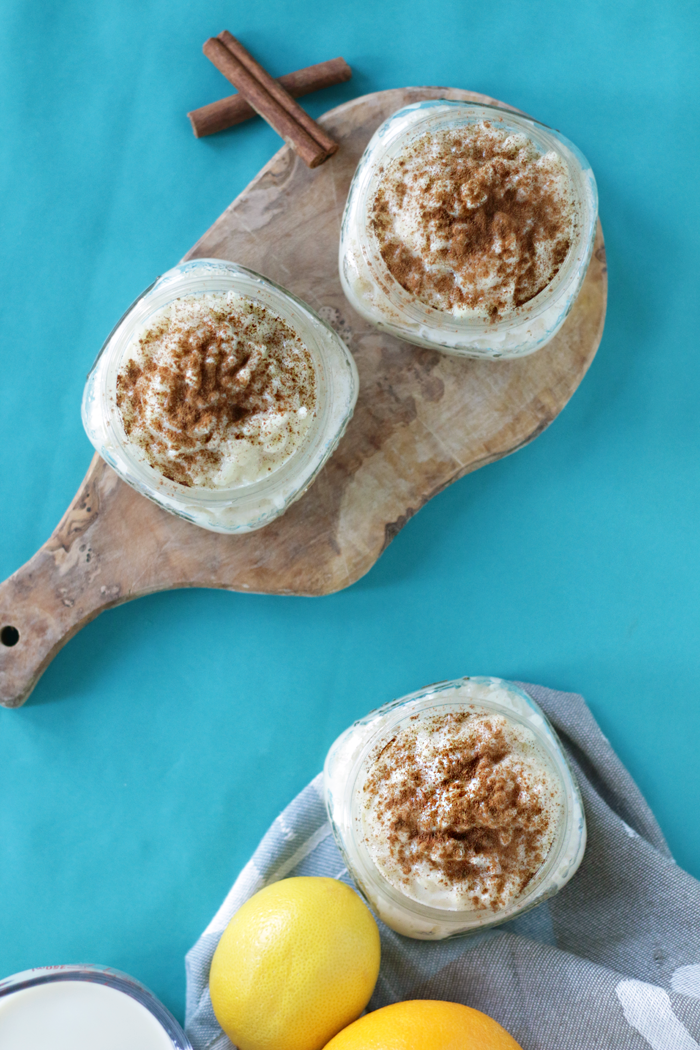 To make my vovo's rice pudding a tad with healthier I subbed the 2% milk for unsweetened soy milk. I love using soy milk when cooking or baking because it has a lovely taste and is a bit creamier and thicker than some other non dairy milks. I also swapped out the white cane sugar for some local honey and I find it just works so well with the creamy rice and cinnamon dusted on top.
If you recreate my vovo's rice pudding recipe I would love it if you shared your photos on social media and tag me @urhealthnut so I can see your beautiful food pics!
Finally, for more healthy dessert recipes like this check out:
Recipe
Healthy Cinnamon Rice Pudding
A creamy dreamy healthy rice pudding made with soy milk and honey to make it both dairy free and sugar free.
Print Recipe
Save Recipe
In a medium saucepan add water, rice, sea salt, orange peel, lemon peel and vanilla bean (seeds and pod), stir and bring to a boil. Once boiled lower the heat to a low simmer, stirring until rice has absorbed most of the water (about 10 min)

Remove lemon and orange peel and slowly start to add in soy milk 1/2 cup at a time while stirring constantly to keep it from burning.

Once you've poured in the remaining soymilk (should take around 15 min) and it starts to thicken

you can add in the butter and honey.

Once everything has thicken up and come to a creamy texture you can turn off the heat and allow to rest for about 5 min.

Once slightly cooled you can transfer to either individual bowls or one casserole dish and sprinkle heavily with cinnamon and serve.
You can store this rice pudding in an air tight container for 1-2 days in the fridge.
Adapted from from my vovo's recipe
similar recipes