Here is a little recap of Sage's Two Wild Safari Birthday Party! Inspiration for planning a Two Wild Safari party, with decor links, healthy snack ideas, and birthday cake inspiration.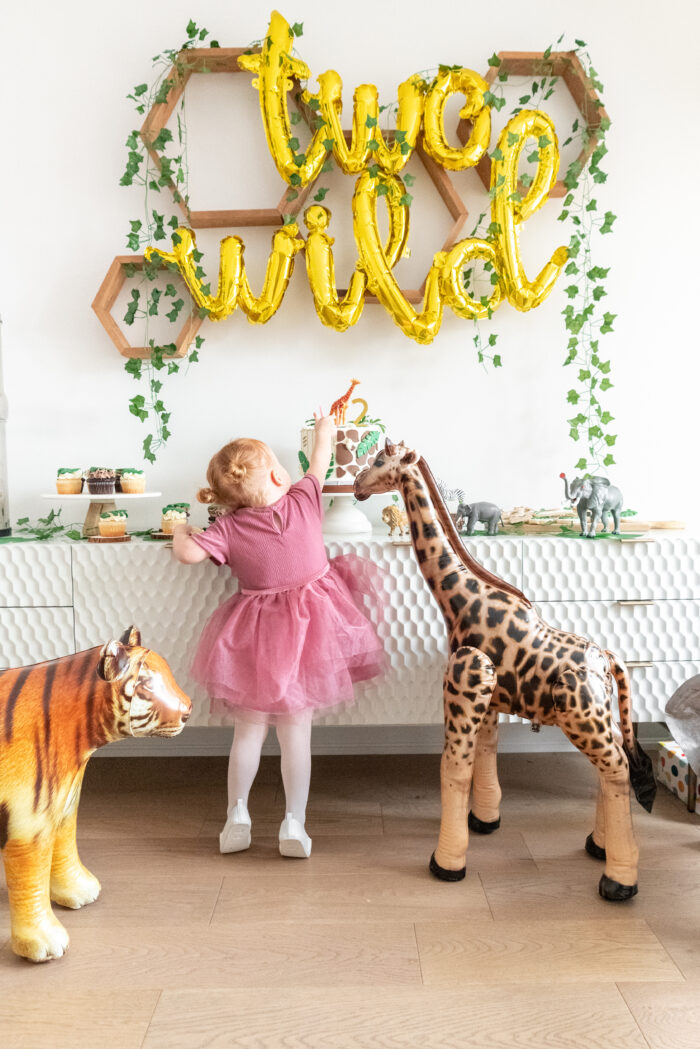 I can't believe that Sage is two! They say time flies when you're parents, I've heard repeatedly, "The days are long, but the years are short." You don't know how true those words are until you become a parent. It feels like just yesterday we were celebrating Sage's 1st Birthday! 
Planning birthday parties is so much fun! Seeing the excitement on Sage's face when the house is decorated with everything she loves is so exciting. This year's theme was a Two Wild theme. Sage has been into animals lately, and I thought the Two Wild them was super cute! (Win Win)
DIY Decor
I love decorating! Decorating for this party was so much fun! I found most of my ideas on Pinterest; you can see my Two Wild Pinterest inspo board- check it out here. 
Since the birthday party's theme was safari, I wanted to include a lot of greenery and vines. We used these vines and Palm leaves to decorate the table and ceiling. These vines and palm leaves were the perfect items to bring into the room and give it a more jungle feel. My mom brought over the toy animals from her house, and we placed them around the table. I purchased large inflatable safari animals and had them set throughout the room.  I added these natural wood coasters to add a touch of a wood feel and also be used for drinks!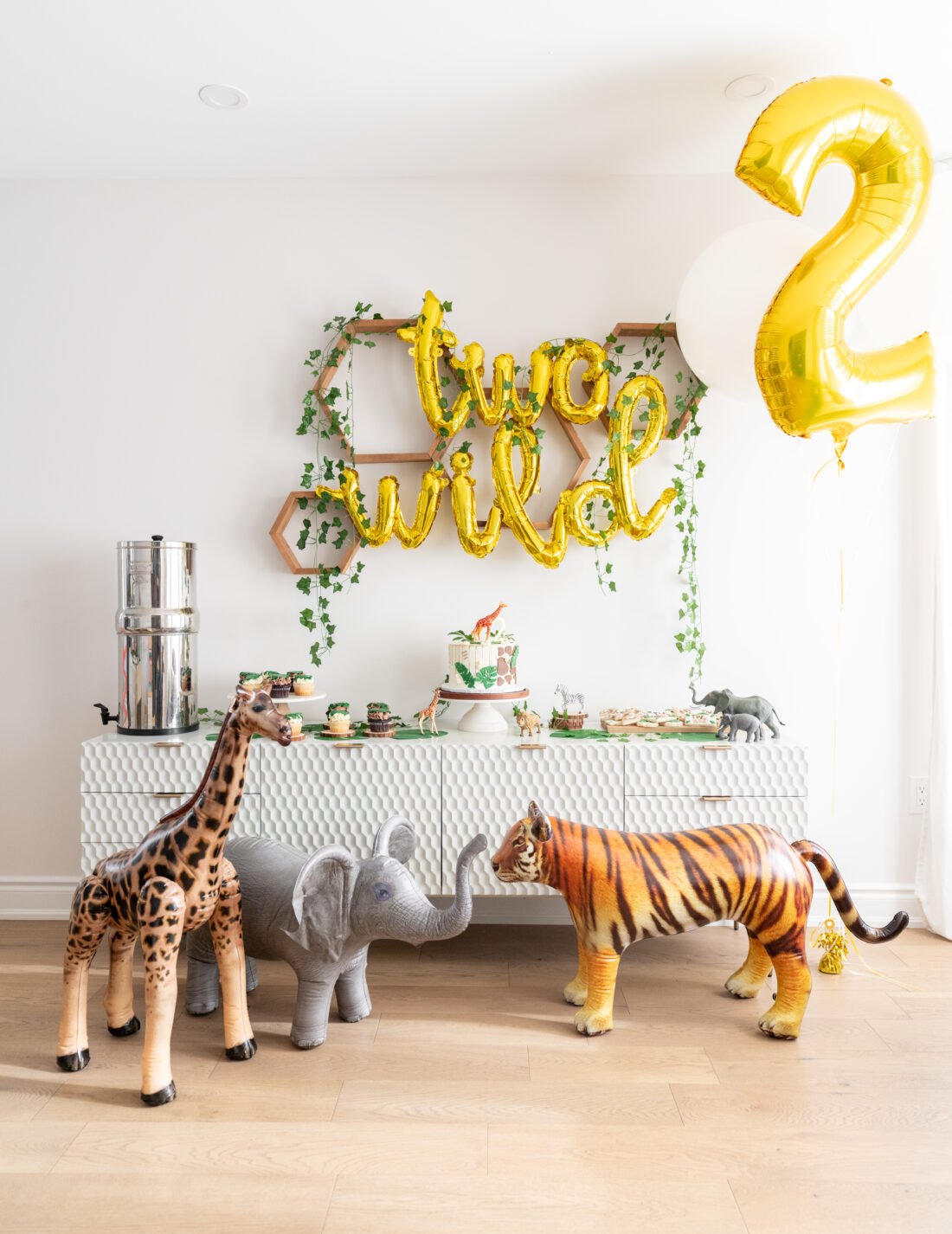 Eco-Friendly
We like to keep all our parties Eco-Friendly and low waste as possible. Instead of plastic, we used biodegradable bamboo plates, bamboo utensils, paper straws, and recycled napkins. I placed all the cutlery on the turntable. I've linked a similar turntable here; having everything on this made everything more accessible.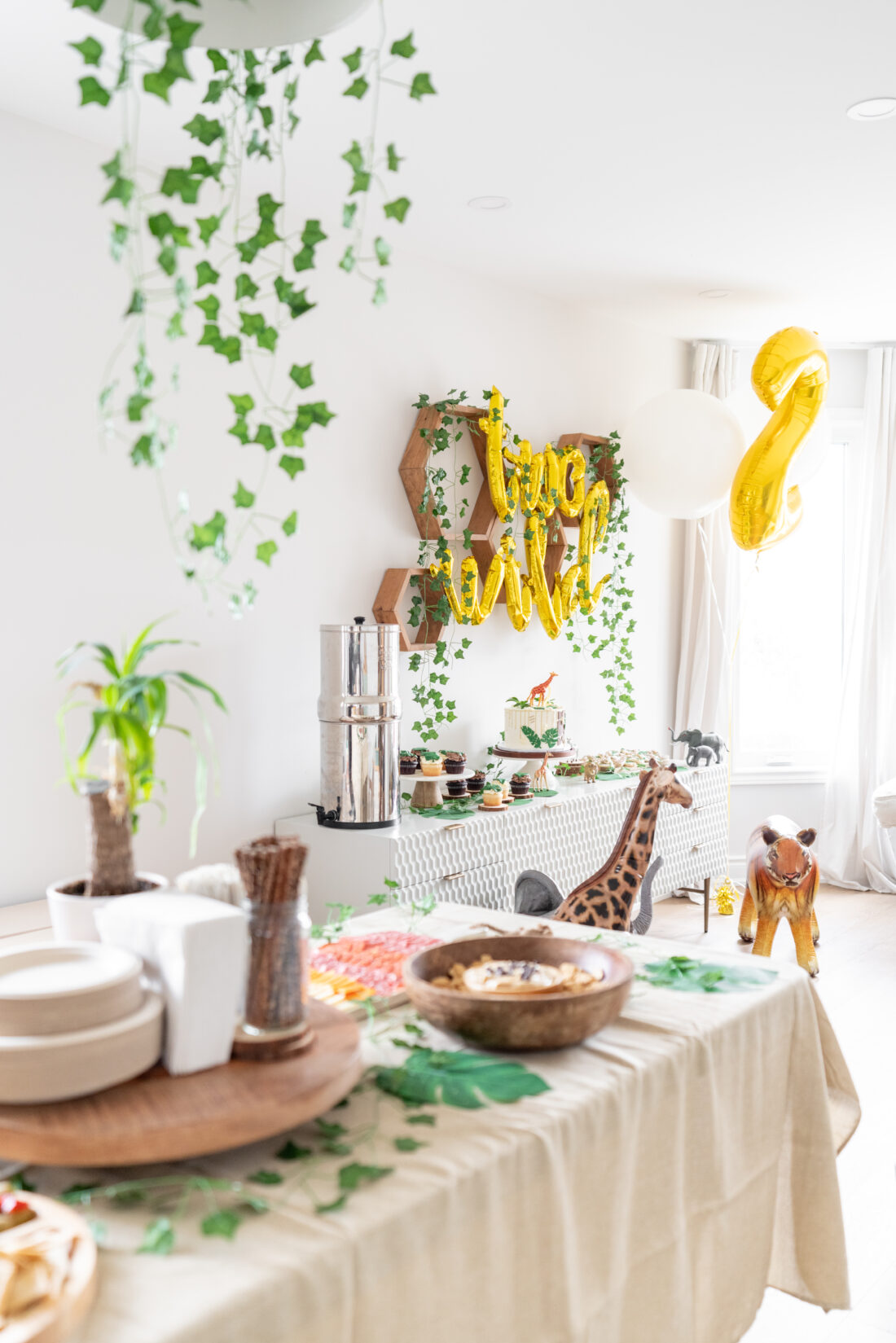 Healthy Eats & Treats
Last year I made Sage's 1st birthday cake; this year, I hired a local independent baker Isabelle Makes Cakes. I asked for a vanilla cake with fresh strawberries on the inside and vanilla buttercream on the outside. I asked for half chocolate and half vanilla cupcakes with buttercream frosting. They were both beautifully made, and the cake was light and fluffy without being overly sweet. 
I wanted to have various snacks, and I loved the look of the cookies I found on Pinterest. I hired another local baker Serena at Faithful Baker to help my vision come to life! She nailed it! These cookies turned out AMAZING and added to the party's overall theme, and they were delicious.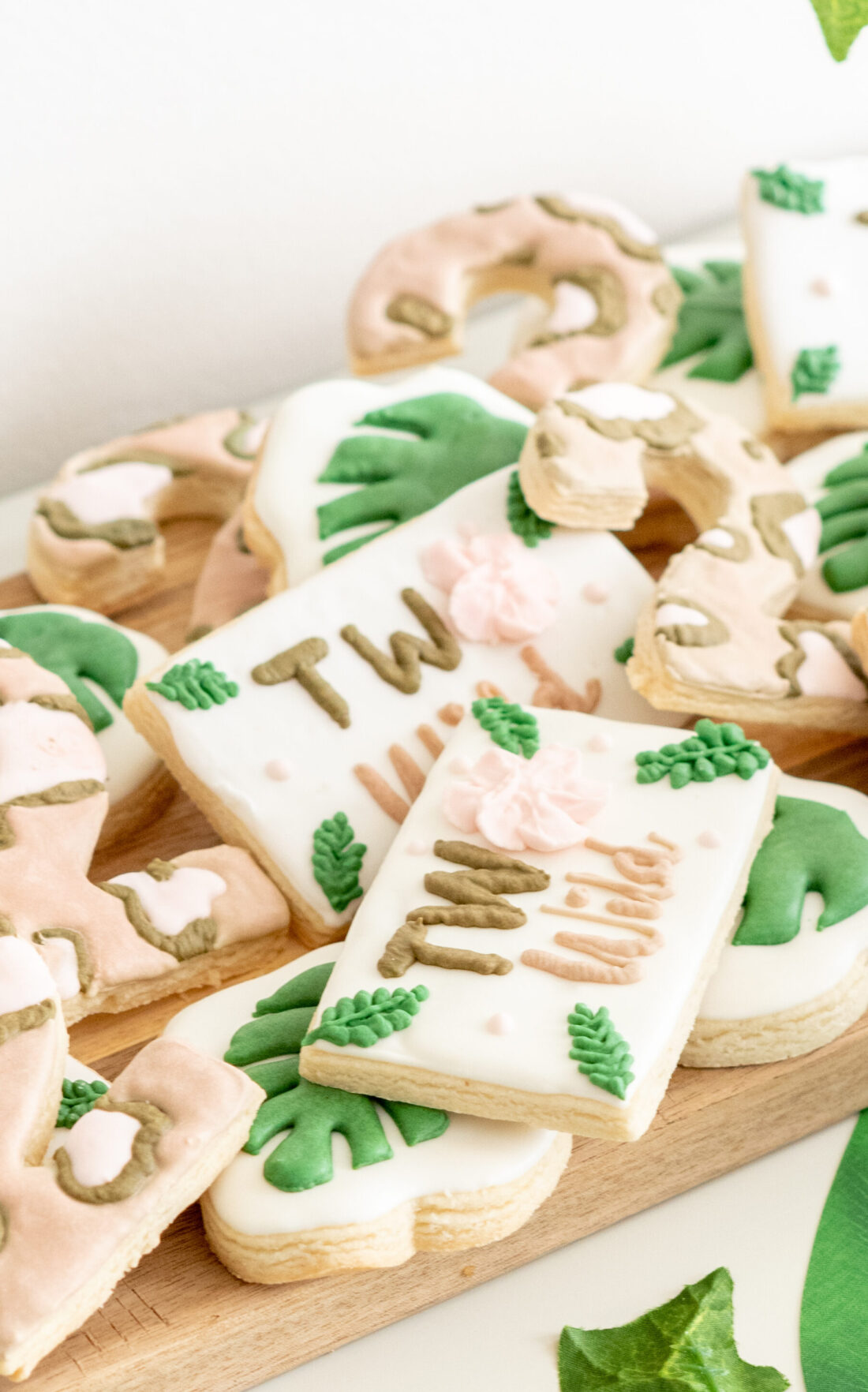 It's not a HealthNut party without veggies! I made this lion-themed veggie tray! It turned out super cute! I may have been skeptical, but I pulled out a Pinterest win! I also made this delicious Cream Cheese Cookie Dip from Chocolate Covered Katie. It was a party favourite, with both the children and the adults.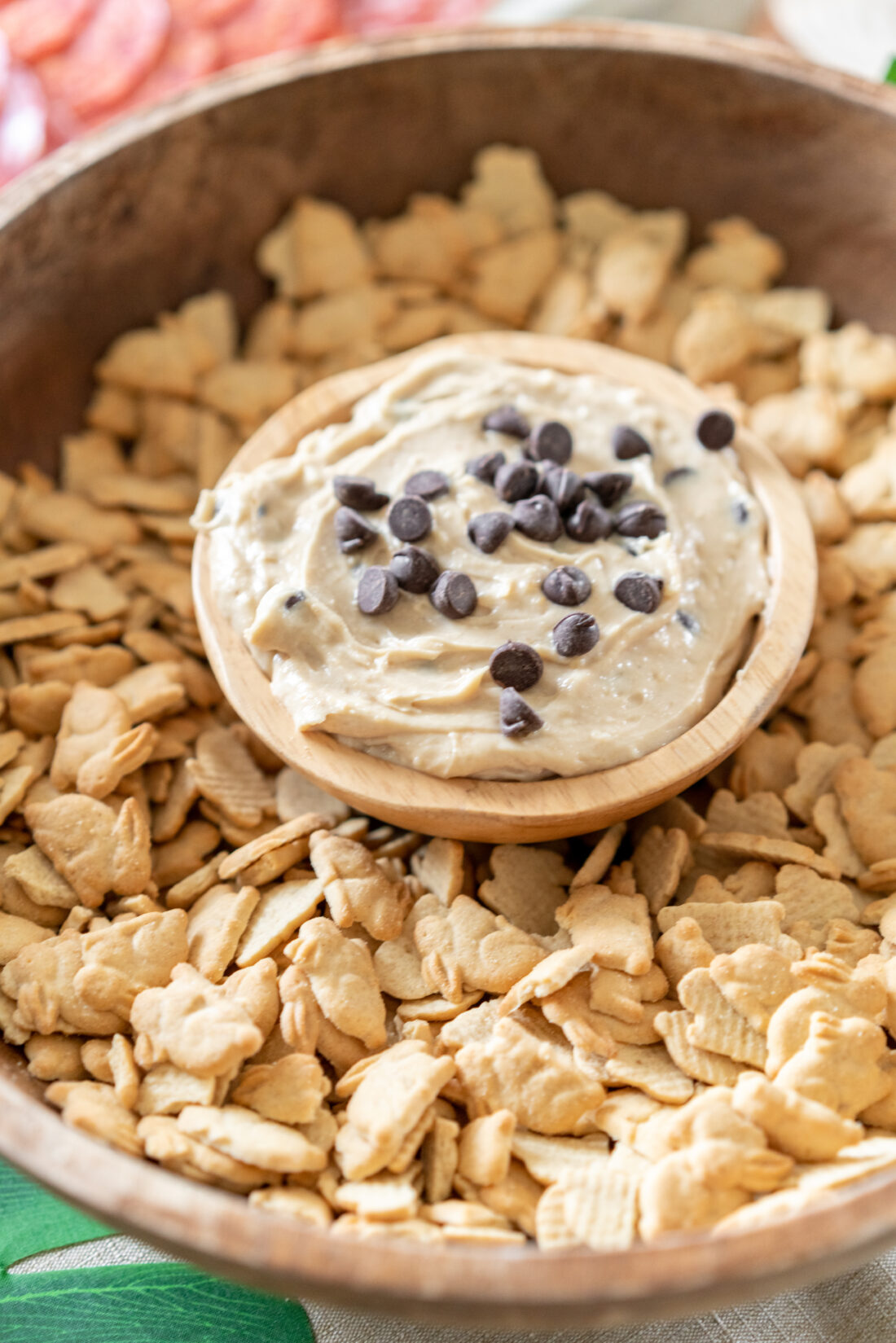 The highlight of the entire party was a visit from Zoo To You. This is a fun company that brings animals to your house; all the animals are friendly and used to being handled. I picked all the animals about a week before the party. This was perfect because some zoo-to-home companies don't have this option.  When the animals arrived, the children were very excited! It's not every day you have a zoo roll through your front door, and the excitement on Sage's face was priceless! The zookeepers were very patient and allowed all the children to pet the animals, we also took a ton of pictures, and the children asked a ton of questions.  If you're planning a Two Wild Safari party, a petting zoo is a must-have!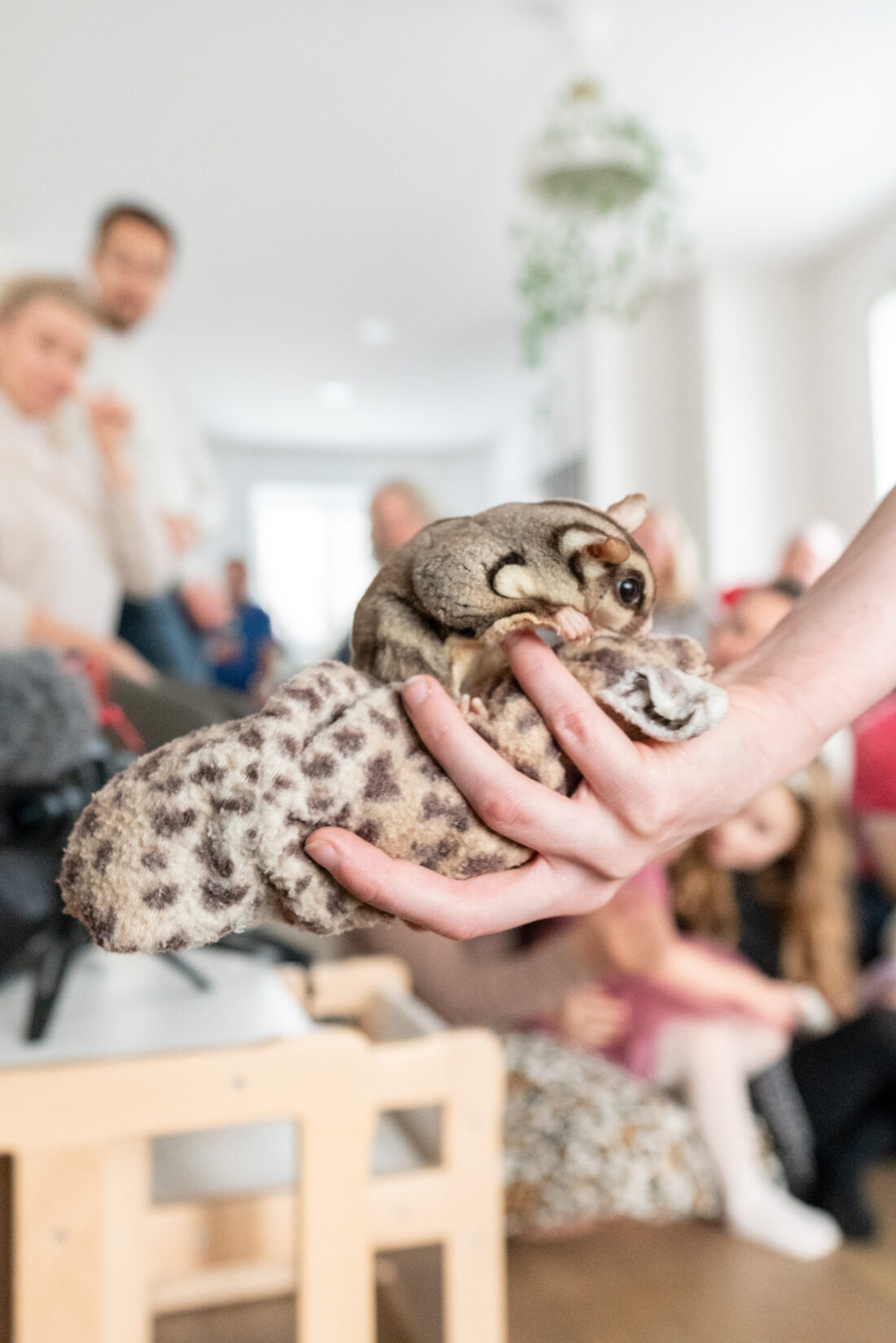 That's it! Everything you need to know about planning a Two Wild Birthday Themed party! If you have additional questions, please comment below.