A list of 14 ideas for gifts for a one year old. From book suggestions to subscription boxes, if you're looking for gift ideas for your toddler you're sure to find some inspo here!
If you're thinking about the little ones in your life and thinking "I've got no idea what to buy them", have no fear! When I first started my Christmas shopping, I honestly had no idea what to get my daughter Sage. I did a ton of research and found some great age-appropriate ideas, so I hope this is helpful!
Stuffed animals
I think these are such a great gift! They're cuddly, they're cozy, and they may well become your little one's best friend. Sage loves her teddy bear so much. Jellycat is my favourite brand, and they come in so many colours and sizes. They're great for decor too!
Books
Sage is really into books right now. This one is great, because not only can they get involved in storytime, it also teaches them counting. Here are some other books that Sage loves right now…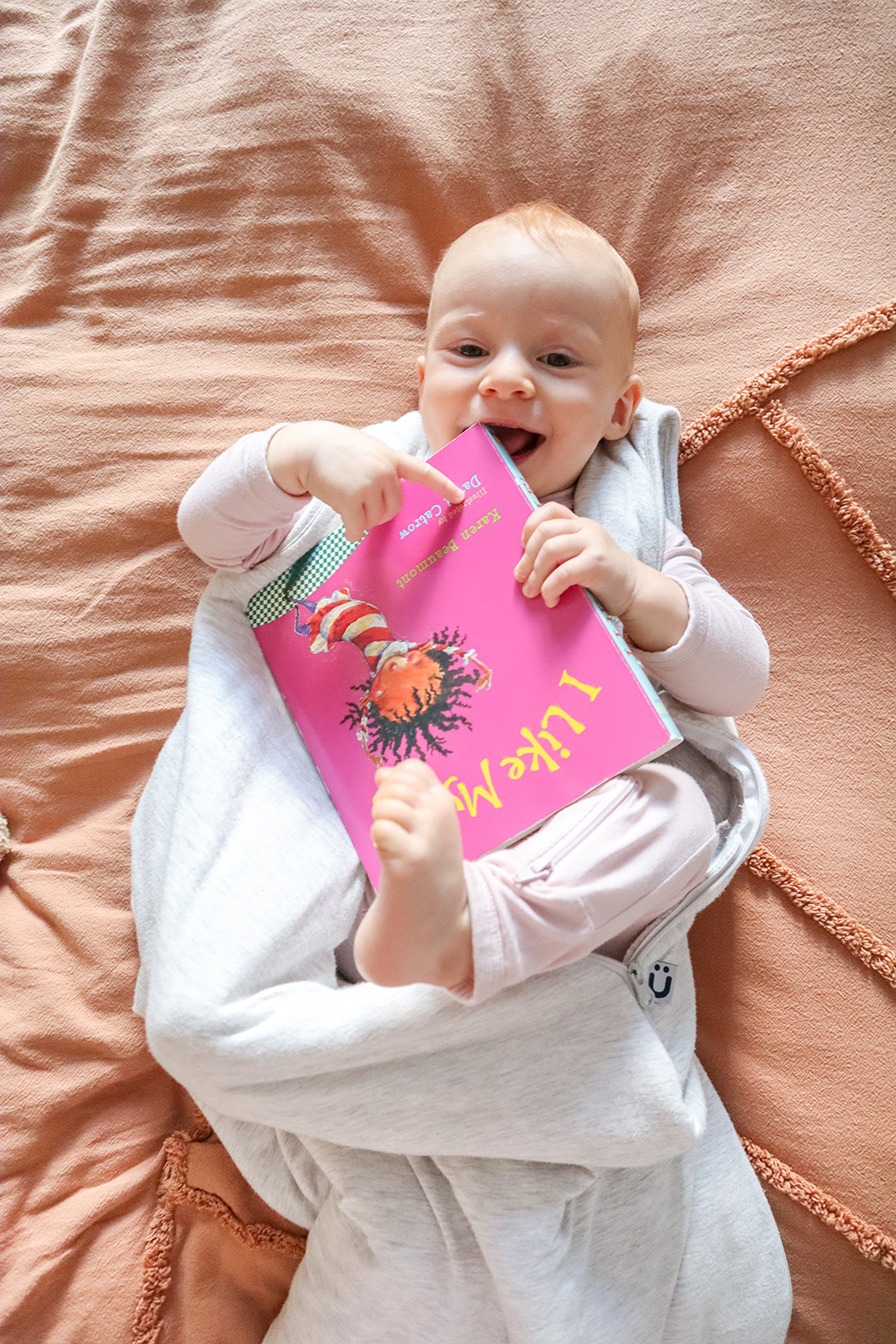 Fridge Magnets
I love utilizing the fridge and magnets to give Sage something to do when I'm trying to cook. It keeps her entertained and out of the cupboards! This one teaches shapes and letters, which is great because it's both fun and educational. It's also an enclosed magnet, so it's safe for one year olds. 
Trucks
I've just found the brand Green Toys and I'm in love! Their toys are made from recycled plastic, and I especially love this dump truck. It's really good quality, lightweight and it moves like a real dump truck.
Shape Sorters
Also by the brand Green Toys, this shape sorter is great because it stores all the shapes right inside. I actually thought this would be too advanced for Sage when I first got it, but she picked it up super quickly. Great quality and a really good price!
KiwiCo Subscription Boxes
Gifting a subscription box like this Panda Crate from KiwiCo is such a fantastic idea (use code "NIKOLE" for 50% off your first month). It's the gift that keeps on giving! KiwiCo has so many options for different ages and interests. 
Ever since Sage was a newborn these STEAM and Montessori inspired toy subscription boxes have been such an amazing way to help support every stage of her growth and development. 
The Panda Crate was designed to help babies learn by doing what they do best — play & explore their world! Each crate includes age and stage-specific products that allow us parents to promote learning and development for our littles in an easy and convenient way and gets shipped right to your door!
Shown above is the "Play with Me" Panda Crate for ages 11-18 months. I've been really trying to work on things like matching colours with Sage, and these boxes are perfect for just that. They come with detailed instructions to explain what everything is, and totally takes the guesswork out of trying to figure out how to play with your little ones! 
Fine Motor Hedgehog
This is another fun little learning toy. You match up the spikes on the top of the hedgehog, and it helps develop your little one's fine motor skills. 
Megablocks
Sage loves these megablock legos! My toes love them less when I'm constantly stepping on them haha, but it's totally worth it for the amount of enjoyment it brings to Sage! This big bag is super affordable, and Sage is now at the stage where she'll try to build them up and piece them together. They're also great for teaching colour matching!
Dimpl Baby Toy
Another great keep-their-attention toy! This has silicone bubbles for your little one to push and pop, encouraging fine motor skills, sensory exploration and cause-and-effect. It's also made from food grade silicone and is BPA free.
Beeswax Crayons
These crayons are made from 100% beeswax. They're non-toxic, handmade, and perfect for little hands because they're so chubby. Kids put everything in their mouths, so it's important to find non-toxic options. I think this is a great way to get the artistic juices flowing with your toddlers.
Baby Balance Bike
I was so excited to find this bike! I thought Sage was too young for a bike, but this one is specifically designed for toddlers. Even if your child isn't walking just yet it's great for learning how to balance, walk and ride a bike at a young age.
Play food
I searched through a few food cutting toys, but a lot of them had magnets which make me nervous in case they fall out! This one uses velcro instead and is made from wood. Cutting the food is great for fine motor skilsl, and putting the sides together helps teach them to match! I can't wait to get Sage involved in the kitchen as my little sous chef but until then this is perfect.
Wooden bench and mallet
This bench and mallet is a classic toddler toy which encourages their fine motor skills. I love that it's wooden and sturdy. It feels really durable, and the little wooden pegs are non-removable, meaning they won't get lost!
Clothing
I've noticed since Sage started crawling on all fours and up on just her knees her pants and clothes have taken quite the beating! I have some budget friendly and super cute matching sets that are great for play, strolling, lounging and even sleep. 
Do you have any suggestions for gifts for a one year old? Leave them in the comments below to help out other parents and parents-to-be!
For more baby gift inspo, check out my 9-12 month baby must haves and my 6-9 month baby must haves.
Thank you to KiwiCo for sponsoring this post and supporting the HealthNut community one toy crate at a time!