Ideas for baby led weaning foods you can try with your little ones. From staples like bananas to new things to try like chicken bone broth, see what we're planning on feeding Sage over the next few weeks!
It's time for another grocery haul, only this time we're doing things a little different. This grocery haul is all baby led weaning foods! Sage is now 7 months old and has been eating solids for about a month now. Let me tell you, she is definitely a hungry girl! She's got an amazing appetite and so far (fingers crossed!) we haven't come across a food that she won't eat. I've been really enjoying testing out new flavors and recipes, and I try to buy basics that we can use for our own meals too just to make it that much easier meal prep wise. 
What is baby led weaning?
Baby led weaning is a method of feeding your baby where you allow them to feed themselves. Contrary to popular belief, this doesn't just involve eating finger foods! We've been doing a kind of hybrid for Sage, feeding her both purees and finger foods. Even with the purees we're still actively encouraging her to feed herself. This cutlery set has been so helpful because they're really easy for her little hands to grip.
It's important when you're feeding your baby to follow your gut instinct. If you want to just go down the finger food route, do that. But if you feel more comfortable opting for purees, or doing a mix like us, that's absolutely fine too! It's whatever works for you and your baby. I loved taking the Healthy Happy Eaters course (use code SAGEEATS to get 15% off!) to help educate me on all things baby food. It really helped to take away the stress and overwhelm I was feeling. I highly encourage it to any parent getting ready to feed their baby.
Baby led weaning foods
I'm going to take you through the staples that we get for Sage on a weekly basis, as well as some new foods we're planning to introduce soon. Let me know in the comments below if you'd like to see a full meal prep blog post!
Frozen Food:
I've been really utilizing frozen fruits and vegetables because it makes things super easy. It also makes things more affordable when buying organic, which I try to do as much as possible when it fits within the budget. Costco is a great place to get bulk frozen fruits, vegetables and meat.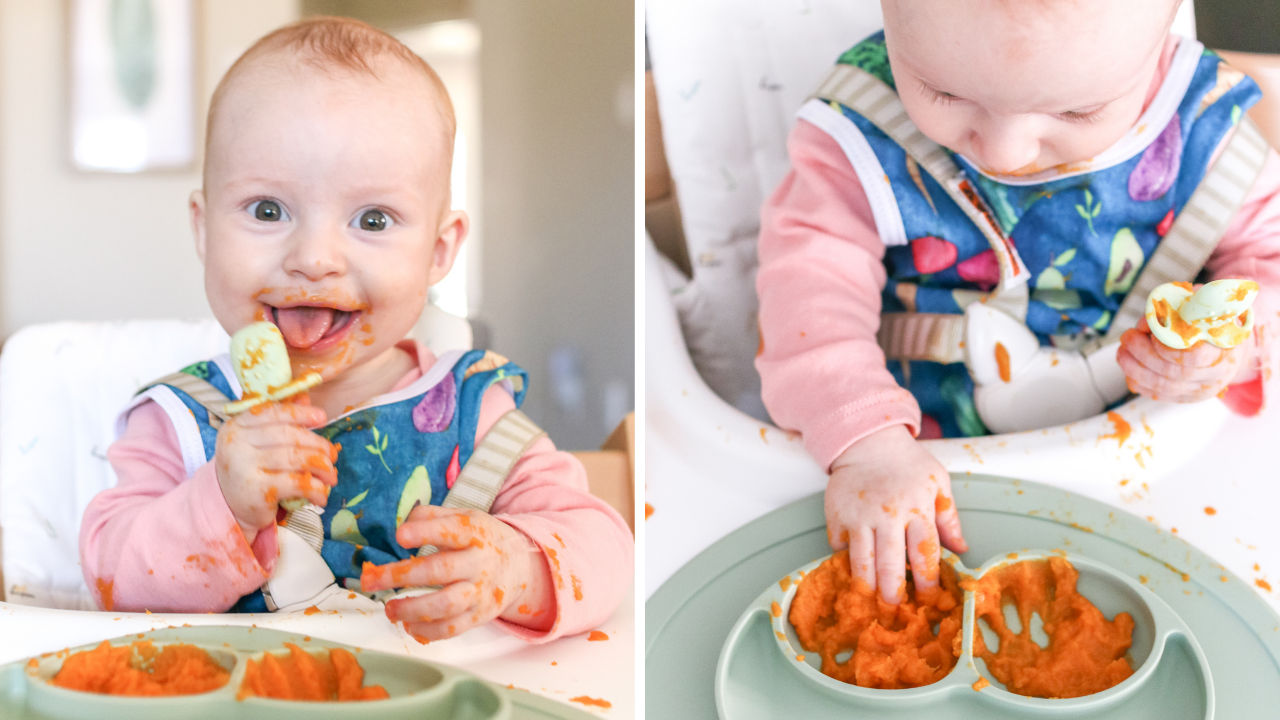 Animal Products:
Sage hasn't yet had any animal products, so I'm super excited to start introducing her to these new flavours!
Plant Based Proteins:
I've been brainstorming some meal ideas that I'd like to start introducing Sage to over the coming weeks and months. With all of these meals I'm mentioning, like the dahl and the chilli, we're looking forward to introducing Sage to some new flavours via spices and herbs. She's already a big fan of cinnamon. We just obviously won't be adding anything spicy-hot!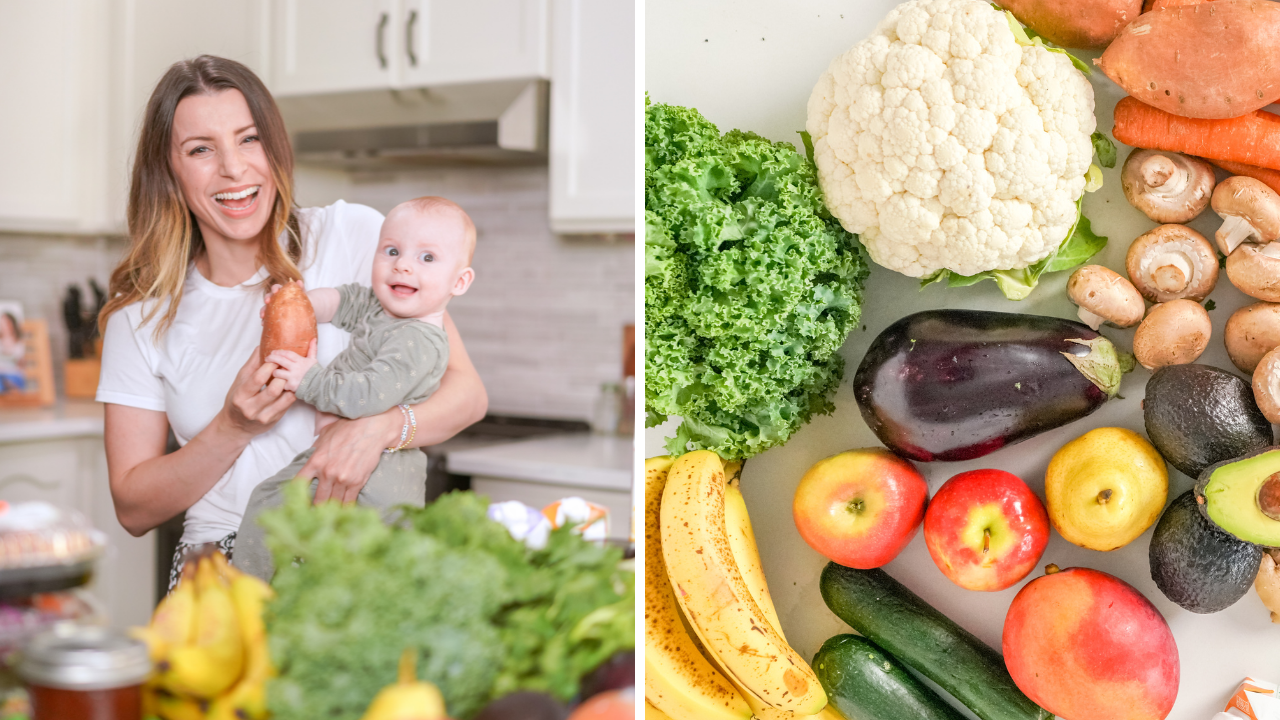 Fresh Fruits & Veggies:
Other Foods:
Would you like to see a full baby meal prep video? Let me know in the comments below! 
If you're preparing to start your baby on solid foods, you may also want to check out my Baby's First Foods post and my Baby Food Resources I've Been Loving post.