10 easy ways to fancy up your avocado toast for breakfast, lunch and yes, even dinner!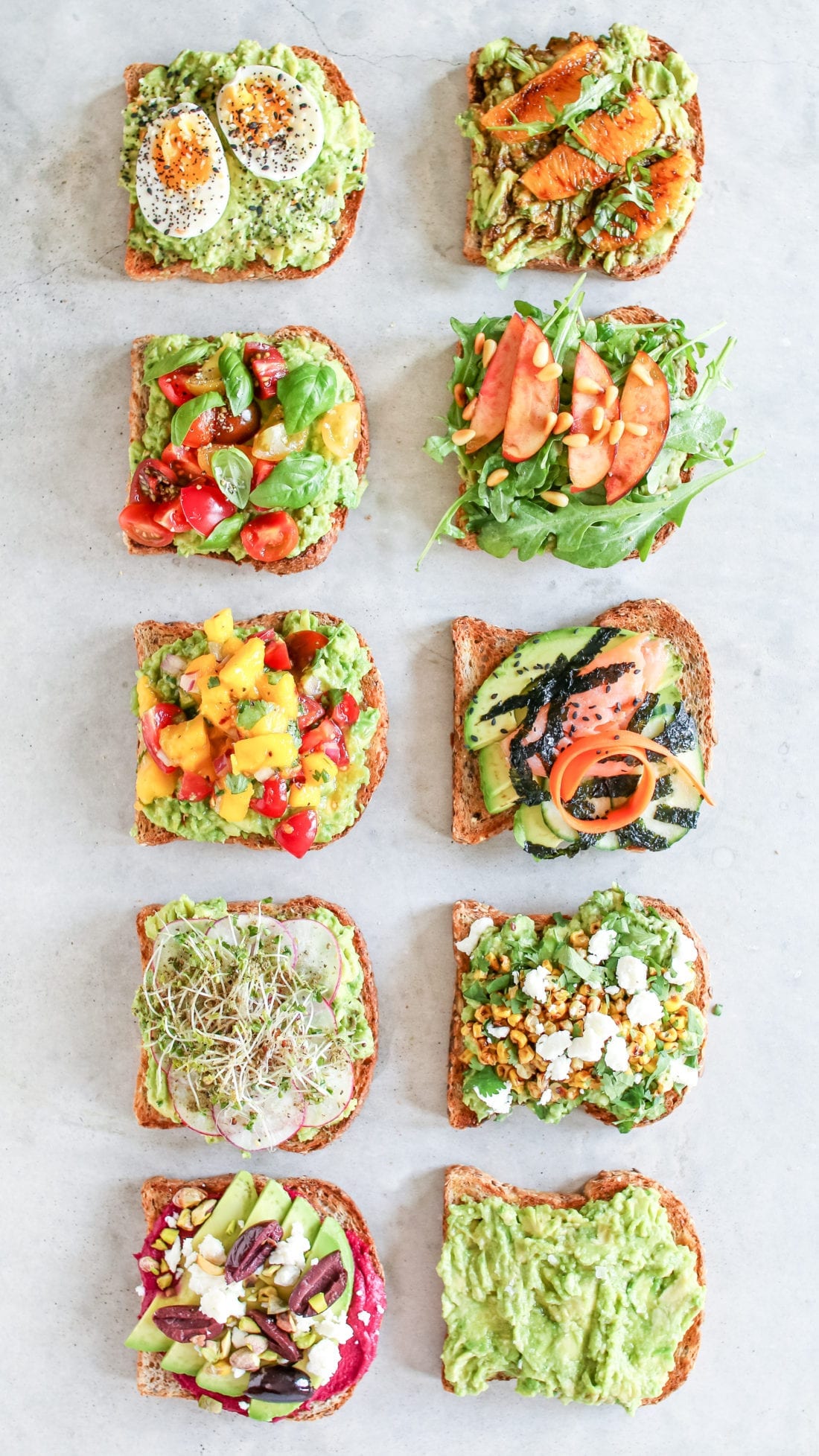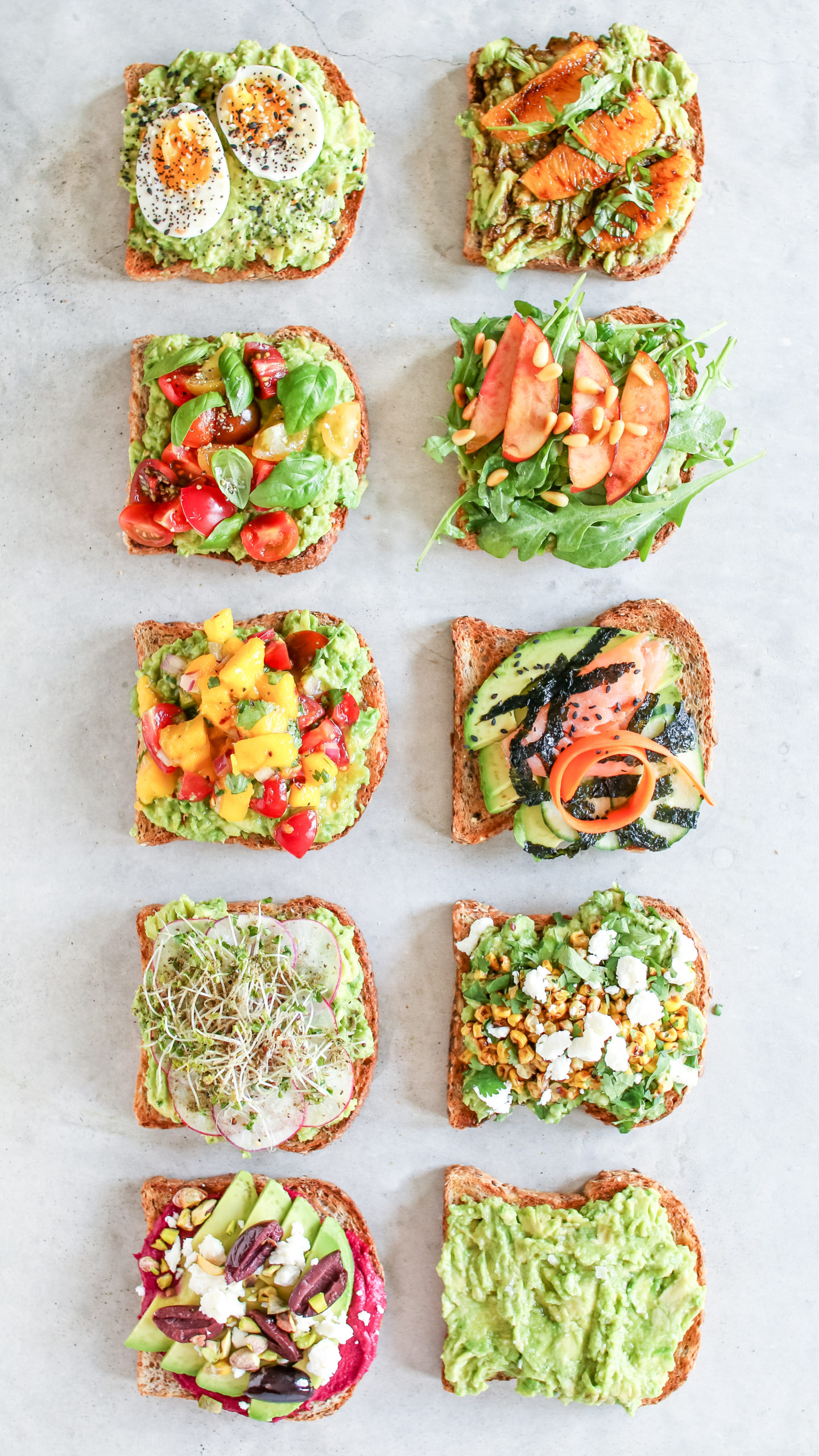 Trends may come and go, but one trend that is still going strong is the mighty avocado toast. There are so many delicious possibilities when it comes to avocado toast that you can have for breakfast, lunch or dinner. I call it my lazy-day meal prep! Long gone are the days of just simply smearing or smashing some avocado on your favourite piece of bread. These days you can make a complete meal out of this all-time favourite and bring it to the next level.
The best way to ensure that you're optimizing the avocado toast is by choosing the right ingredients, starting with the base. Although you can use any bread you like, I tend to choose sprouted grain bread from Silver Hills Bakery because they have a higher fiber and protein content. When grains are sprouted the nutrients become more readily available. Sprouted grain bread is also lower in gluten and antinutrients, and has a lower glycemic index compared to regular bread, making it easier to digest! It provides me with a boost of energy I need to fuel my day. Their bread is also made with organic non-GMO whole grains and is naturally sprouted. The only other thing you need is of course some ripe avocados on hand, then use the following ideas to inspire you to dress up your avocado toast!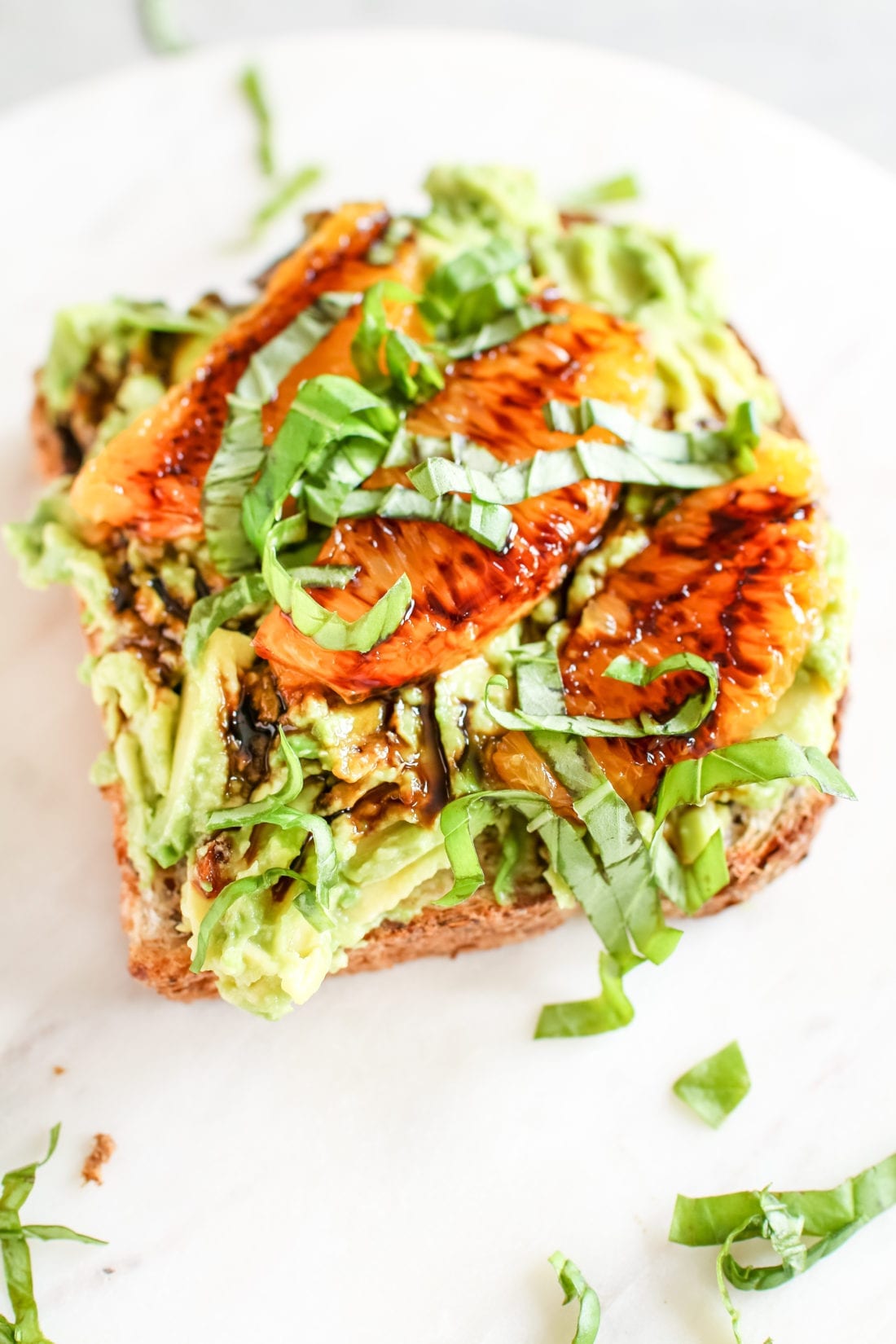 1. The Sweet 'n' Savoury
This is the perfect combination when you're craving something sweet and savoury. Smashed avocado, chopped orange segments, a drizzle of balsamic reduction (bring 1 cup of Balsamic Vinegar to a boil then simmer on low for 15-20 minutes until reduced by half, stirring occasionally) and thinly sliced fresh basil. This is perfect on toasted Silver Hill's Mack's Flax which is high in fibre with both whole and ground flax.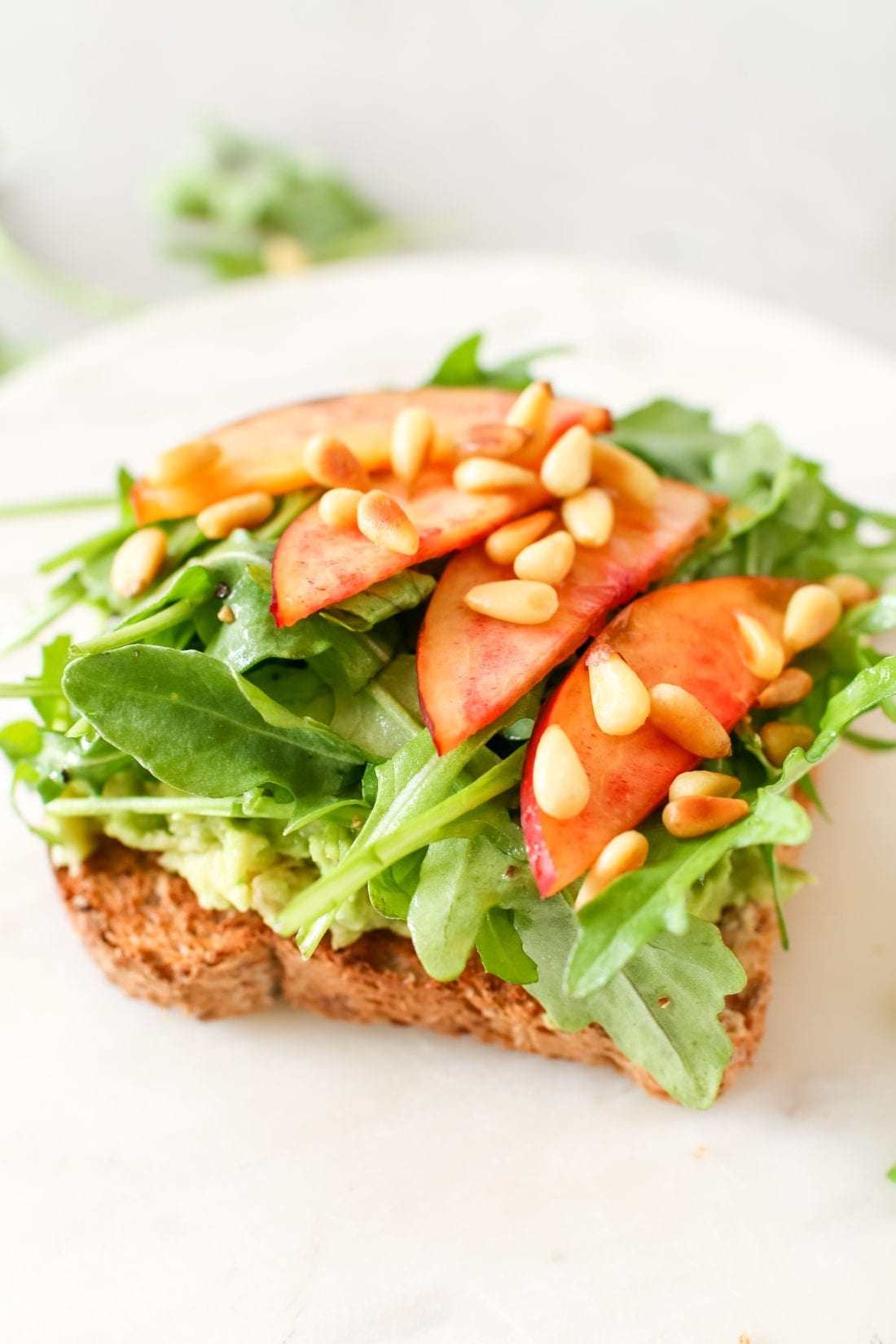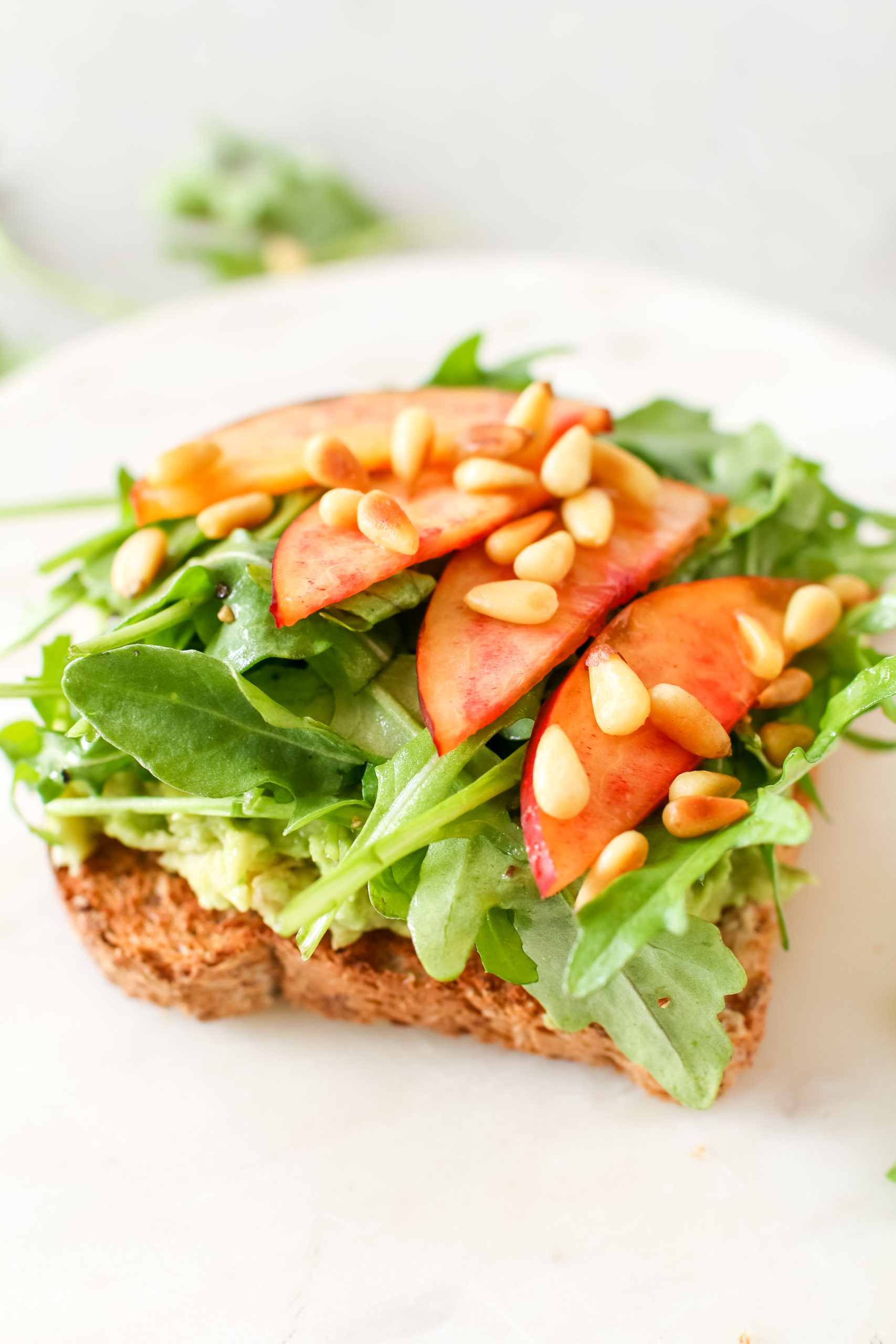 2. The Fresh
A super simple and quick meal. Smear your toast with mashed avocado, top with peppery arugula lightly tossed in lemon juice, olive oil, sea salt and pepper, layer on sliced apricots and sprinkle with buttery toasted pine nuts.
3. The Sushi
When you can't make it to your favourite sushi bar, why not make avocado toast sushi?!. I love this on toasted Silver Hills Big Red's Bread which is packed with pumpkin seeds, quinoa and chia seeds. Layer the toast with a few slices of ripe avocado, sliced cucumber, smoked salmon (or sliced smoked tofu from the grocery store), carrot ribbon, a drizzle of tamari, then sprinkle with toasted seaweed and toasted sesame seeds – and you have got yourself the most delicious sushi-style avocado toast!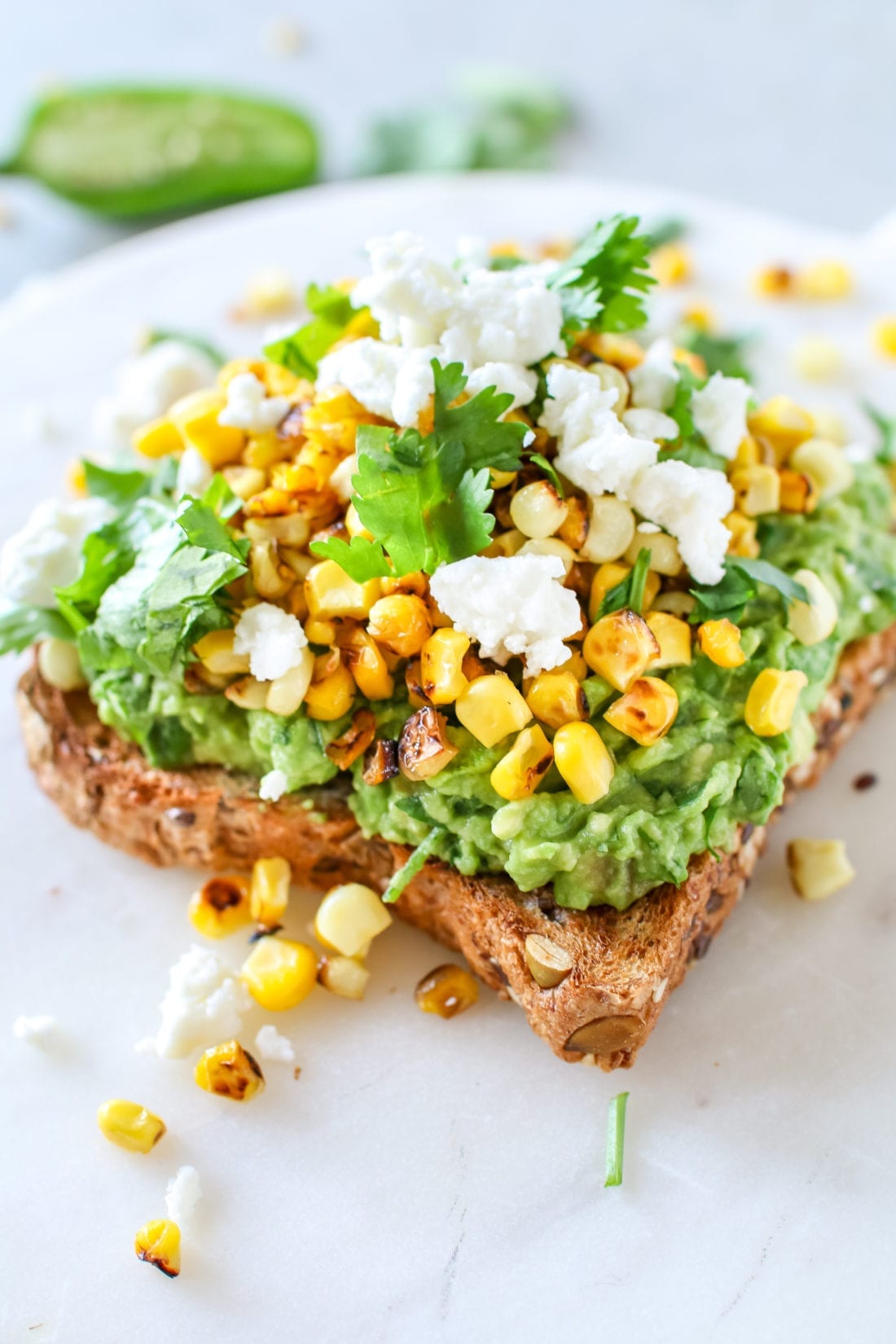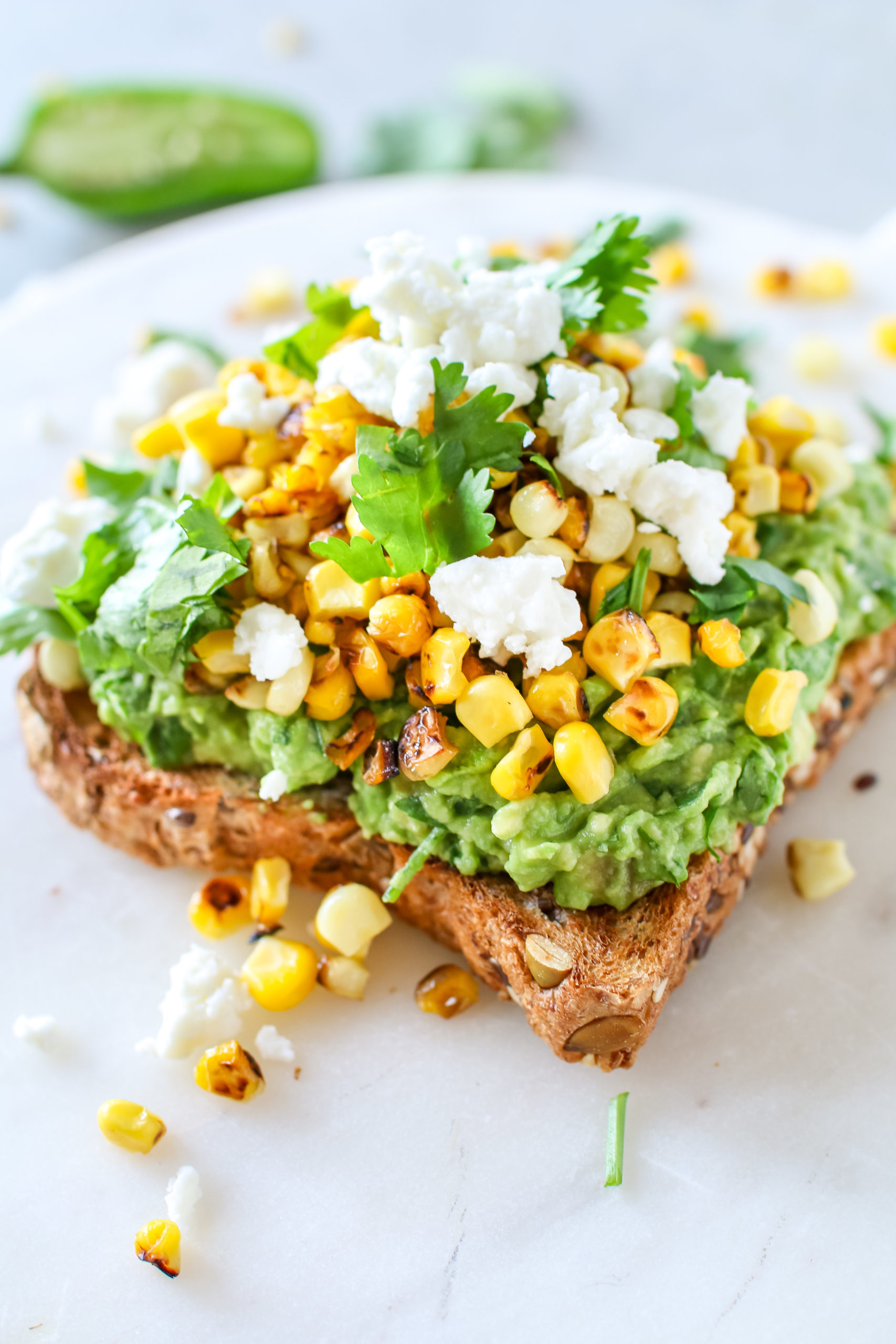 4. The Street Corn Style
Avocado mashed with chopped jalapeño, chopped cilantro and fresh lime juice, smeared on toast and topped with roasted sweet (either pan-fried or bbq'd) corn, extra chopped cilantro and crumbled feta.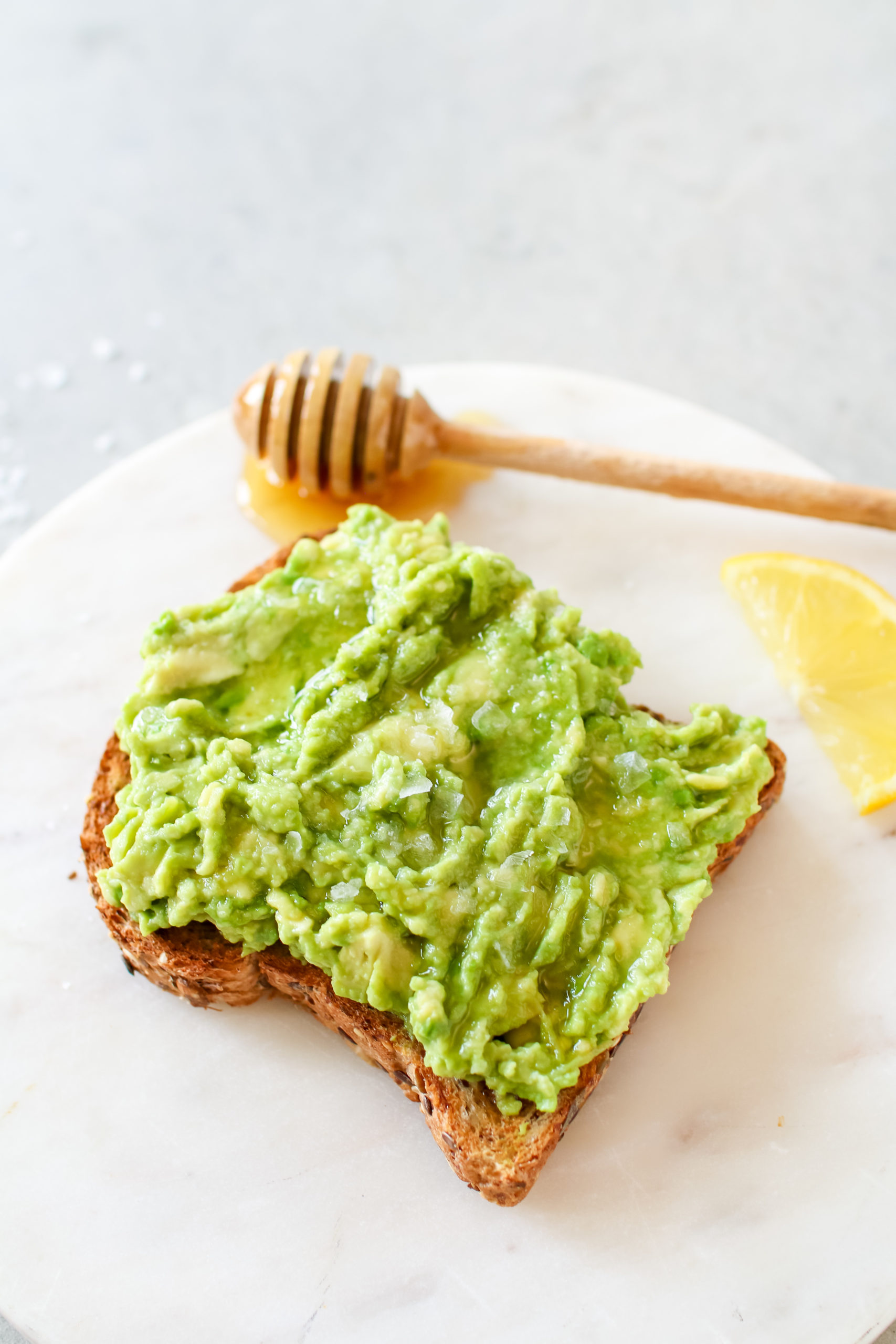 5. The Kylie Jenner
Yes, you read that right. Ms. Kylie's favourite avocado toast. Smashed avocado a squirt of lemon juice, drizzled with honey and a dash of sea salt. The best combination of salty and sweet- The official Kylie Jenner Avocado Toast recipe. I will most definitely be making this one again!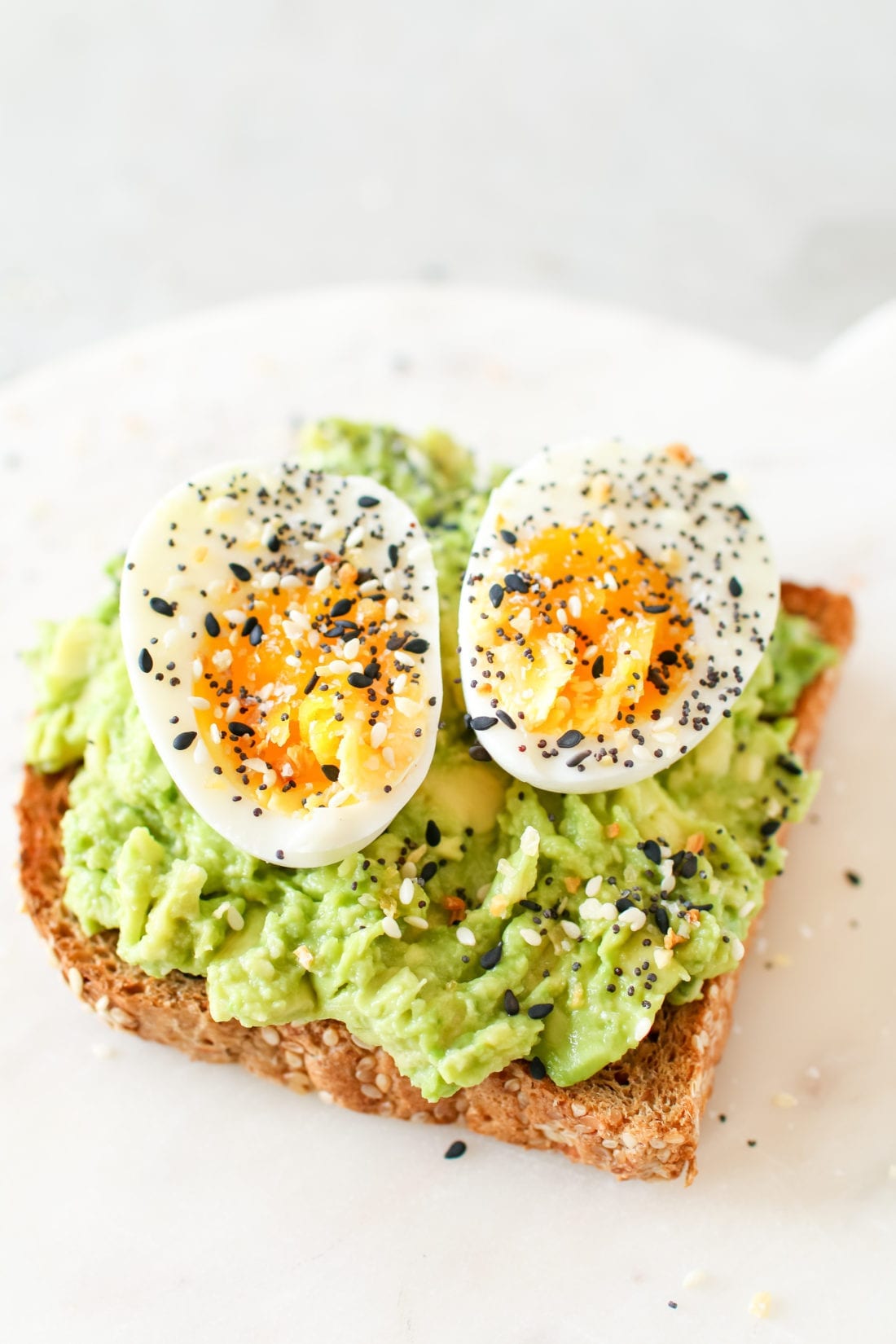 6. The Everything but the Bagel
This one is one of my all-time favourites because it's so simple yet soo satisfying. Smashed avocado, a soft boiled egg sliced in half (can sub for chickpeas or pan-seared tofu sliced) and sprinkled with everything but the bagel seasoning. Perfect on Perfect on Silver Hill's Squirrelly bread which is naturally sweetened and loaded with sesame and sunflower seeds.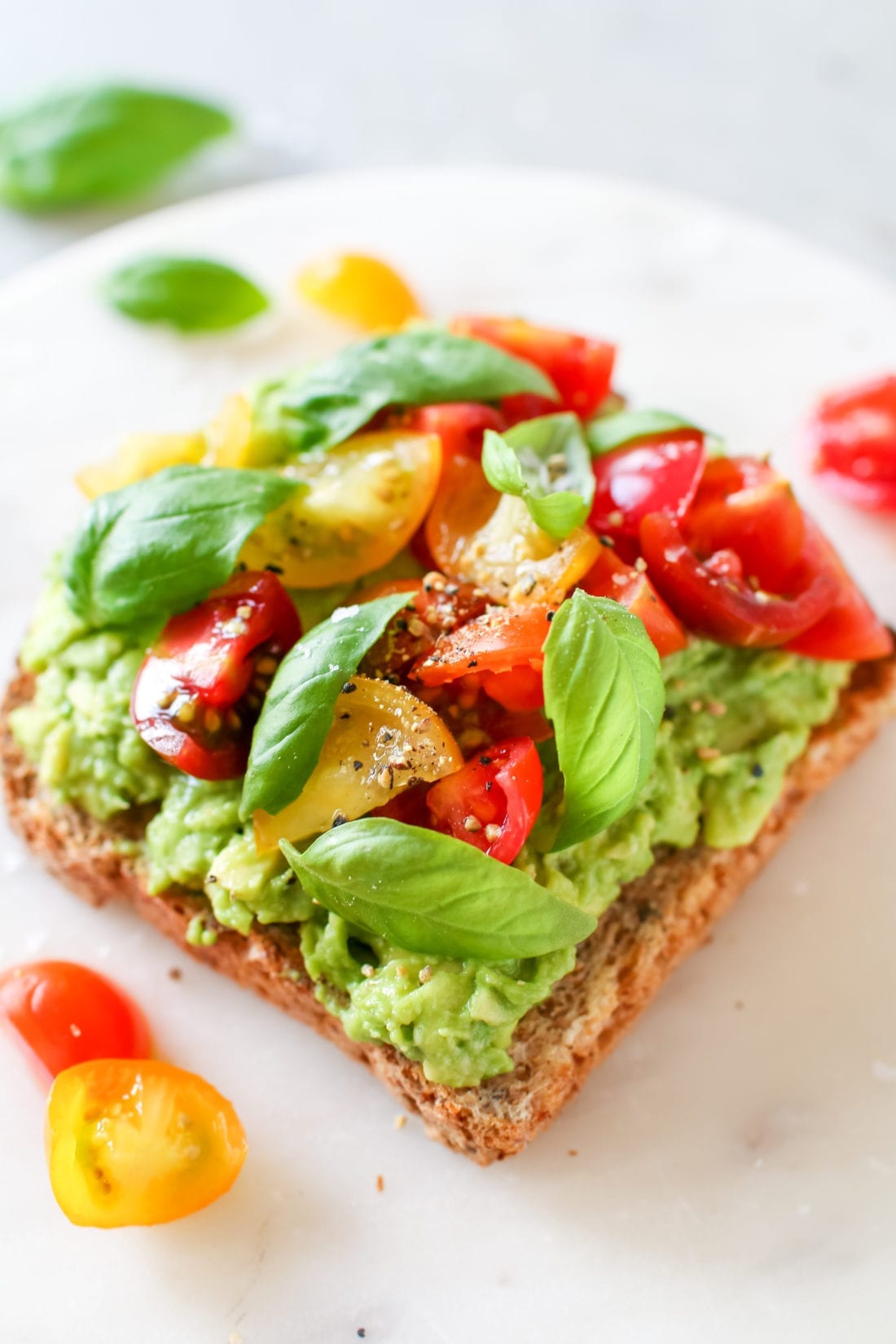 7. The Margarita
So simple yet so tasty! If you're a fan of Margarita pizza, this is the next best thing. Top it with smashed avocado, sliced cherry tomatoes, fresh basil, a squeeze of fresh lemon juice and a dash of sea salt and black pepper.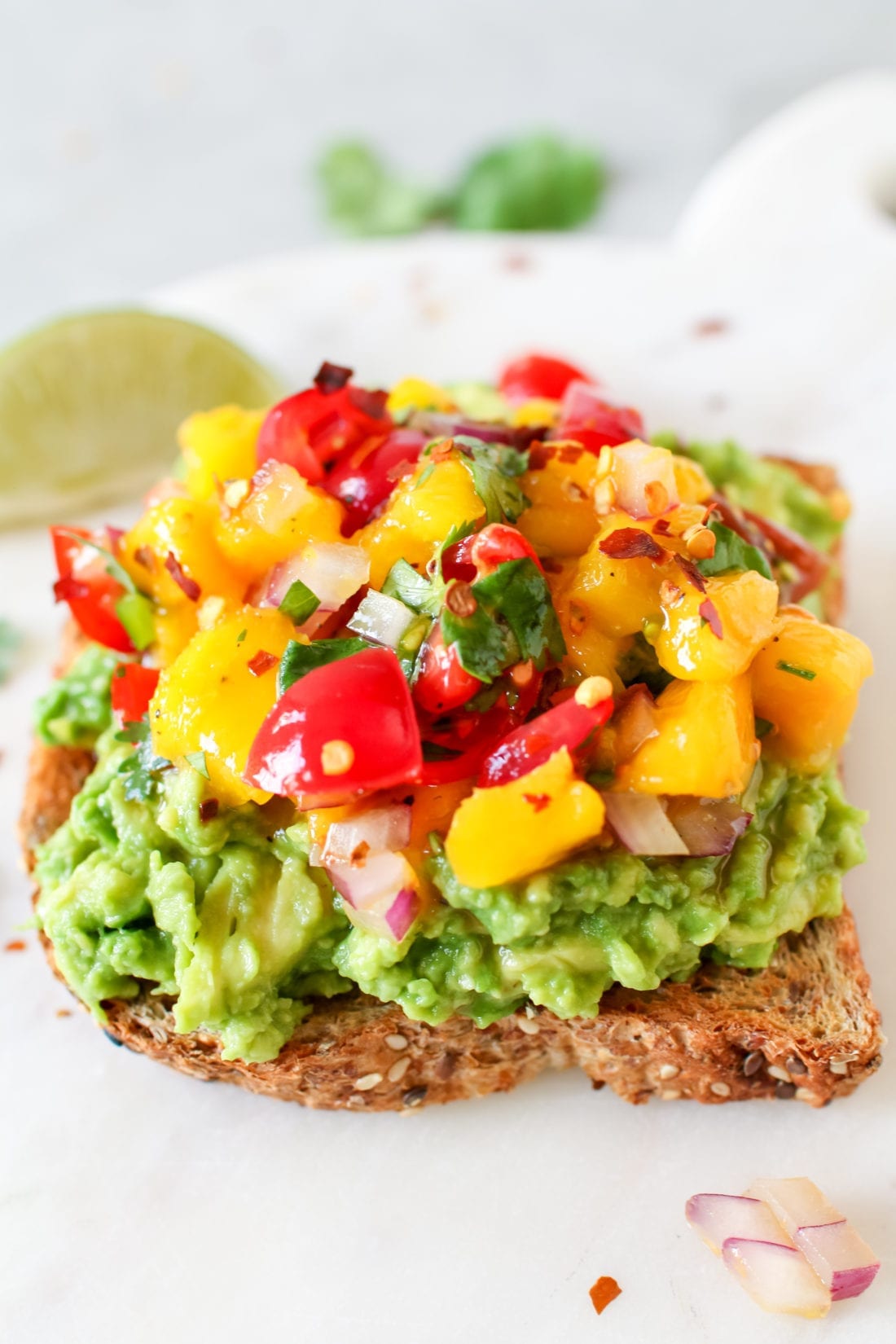 8. The Mango Salsa
Jazz up your regular salsa by adding fresh mango. Spread a thick layer of smashed avocado on toast, top with fresh mango salsa either store-bought or homemade like this one and sprinkle with chilli flakes for an extra kick!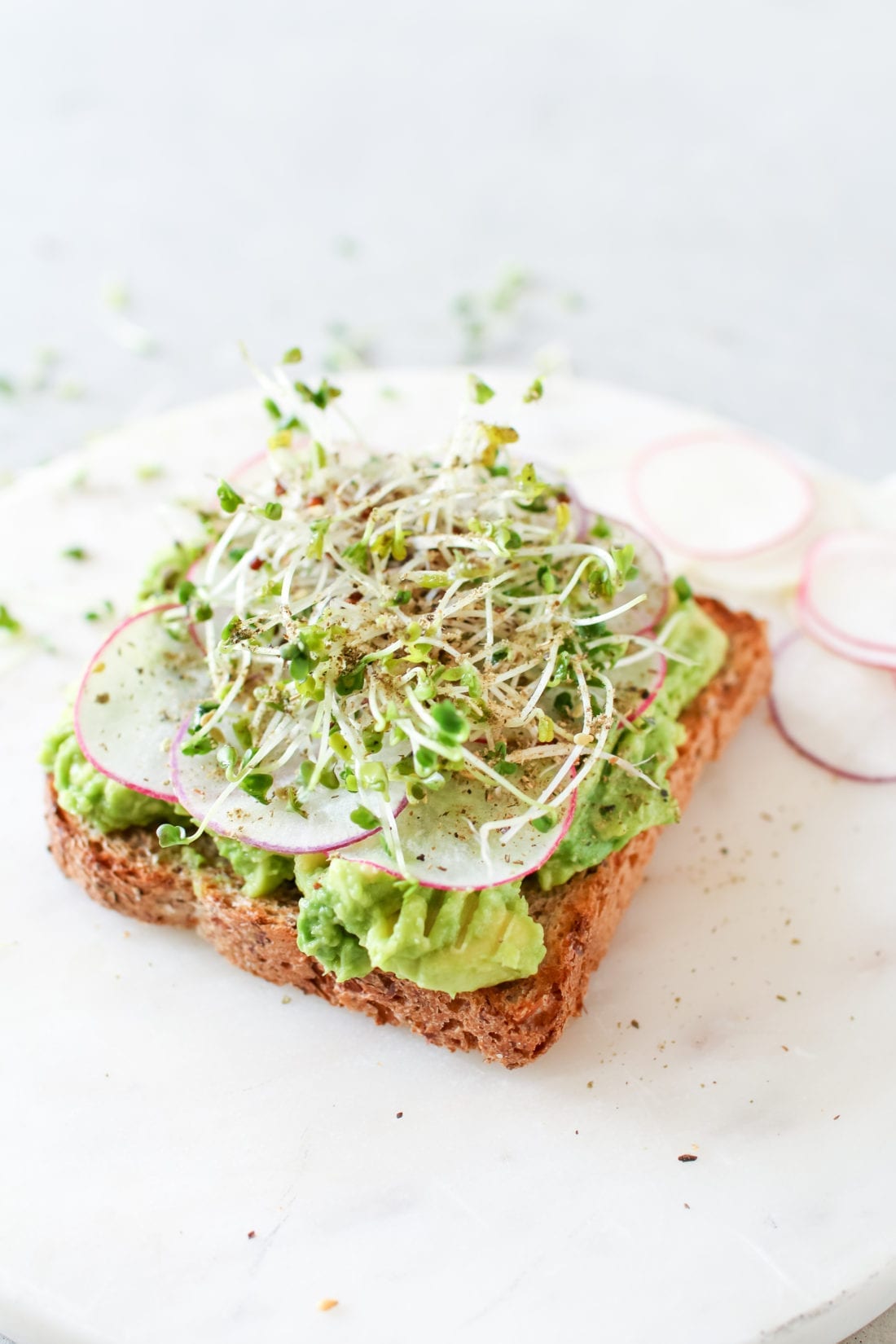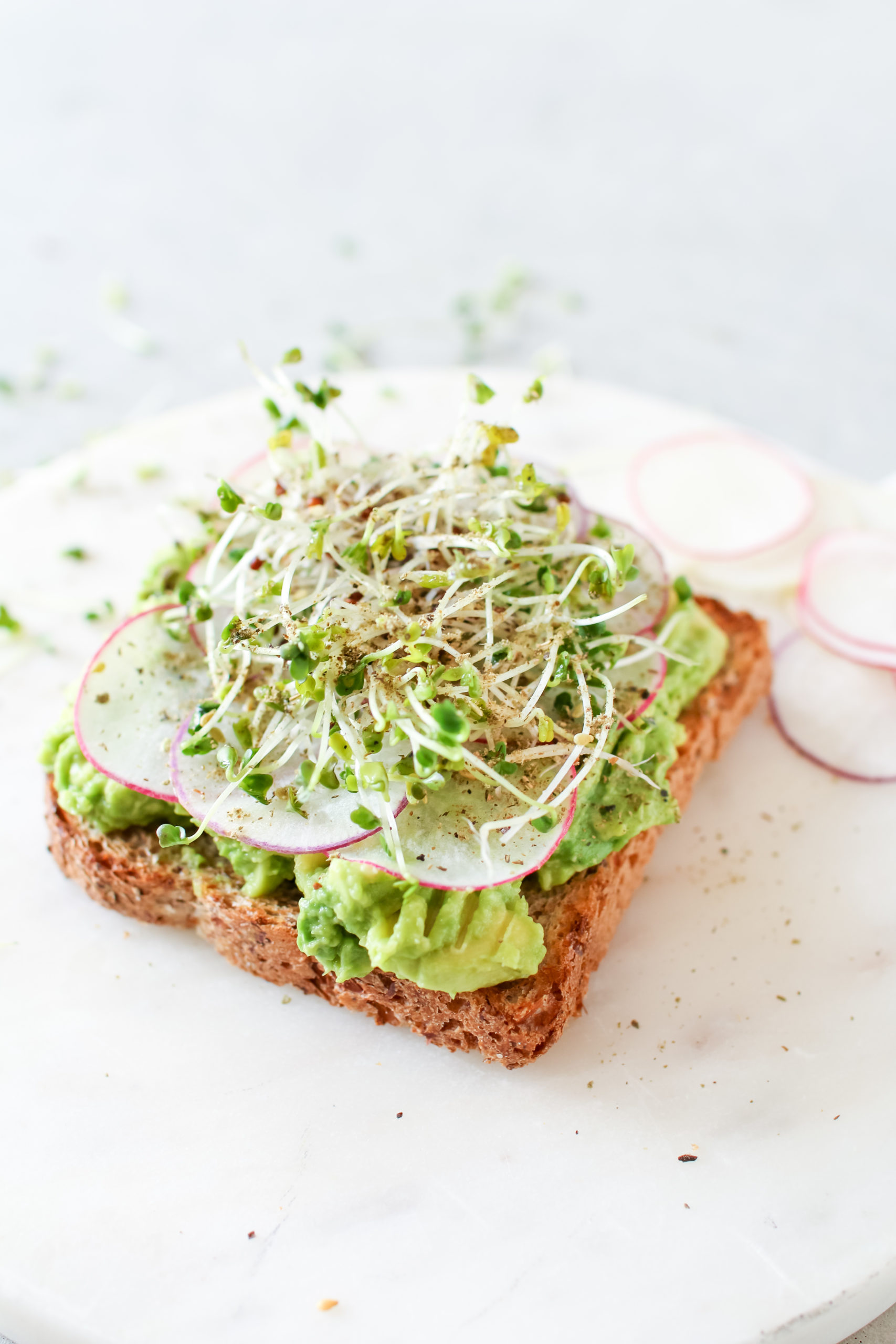 9. The Randy Radish
Effortless and ready in minutes. You can use any radish you like such as purple daikon, watermelon radish (my favourite) or just regular round red radish. Sprinkle sliced radish with some sea salt and let sit for ten minutes (fun tip from our team member Andrea!). Then top your toast with a generous amount of smashed avocado, add the thinly sliced quick "pickled" radish, fresh sprouts and a sprinkle of za'atar. You can substitute za'atar for Italian seasoning and cumin mixed together.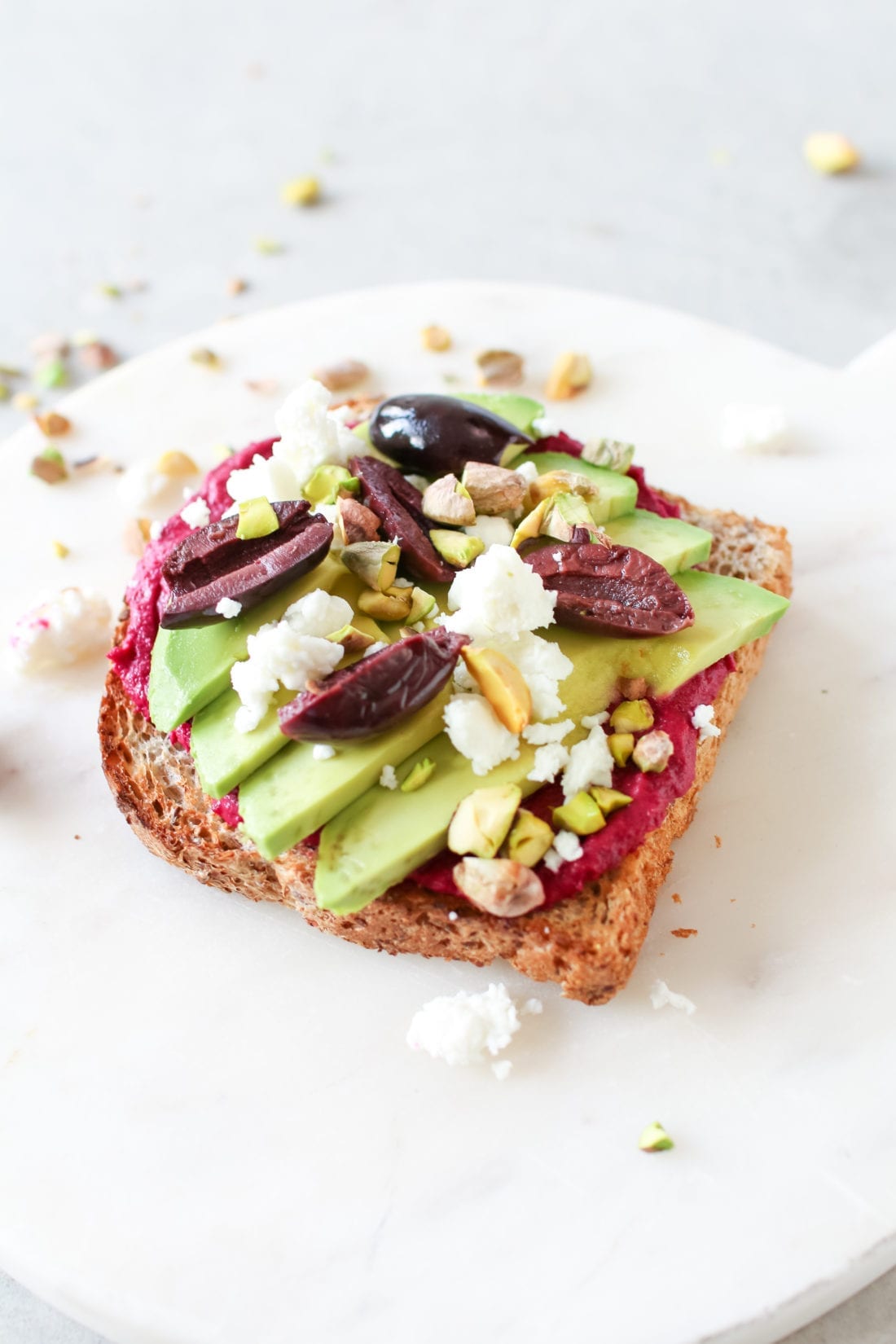 10. The Mediterranean
By far the prettiest of them all! Toast smeared with beet hummus (try my recipe here), topped with sliced avocado, sliced kalamata olives, crumbled feta cheese and sprinkled with chopped pistachios or walnuts. 
If you're not drooling over these recipe ideas and running to your kitchen to whip up some avocado toast yet, then you must not be a millennial! 😉 The possibilities for dressing up your avocado toast is endless. Let me know in the comments below your favourite avocado toast recipe! 

If you're a fan of toast, check out my Toast 10 Ways recipes for more inspo! 
If you make this recipe, be sure to share a photo on social media and tag me @healthnutnutrition and #healthnuteats so that I can see your creations! 
A huge thank you to Silver Hills for sponsoring this blogpost and supporting the HealthNut Community one avocado toast at a time!